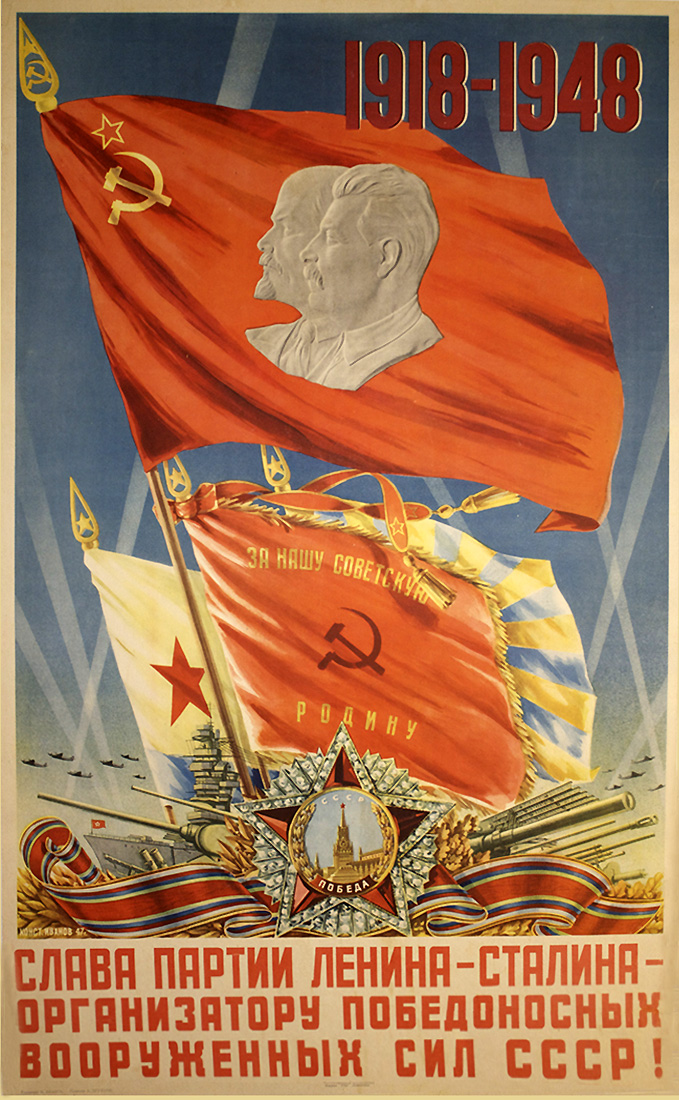 Artist: Ivanov, Konstantin Konstantinovich — Иванов, Константин Константинович
Konstantin Konstantinovich Ivanov received his initial art instruction from his father, the noted graphic artist Konstantin L. Ivanov. Formal instruction began in 1933 when Konstantin Konstantinovich attended an art school in Leningrad. It was from that point on that he dedicated his life to graphic design. During World War II, Konstantin Ivanov served on the front line while contributing to posters designed by the TASS (Telegraph Agency of the Soviet Union) Studios. In 1949, he began professionally ...
Read More About This Artist
Printer: Printer not indicated —
Publisher: Iskusstvo (Art Publishing House), Moscow-Leningrad — Искусство, Москва-Ленинград
Iskusstvo was the Art Publishing House (A.K.A. Visual Arts Publishing) that was created in 1936 from Ogiz-Izogiz (State Art and Literature Publishing House). It disseminated books and journals dealing with graphic design and the fine arts, and it issued numerous posters. Since the Iskusstvo banner was part of the State Printing Works in Leningrad (St. Petersburg) and Moscow, its two main offices were located in those two cities.
Read More About This Publisher