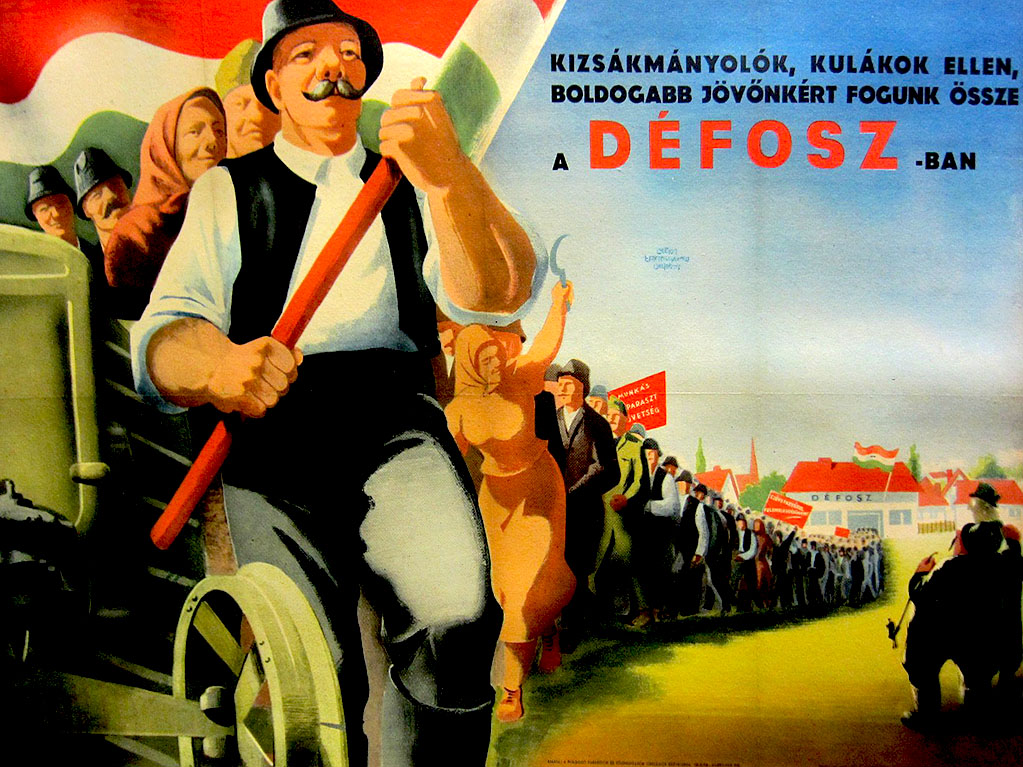 Artist: Artist Unknown — неизвестный художник
The artist's name on the poster is not indicated. By assigning Artist Unknown to a poster it also could mean the artist used a chop mark whereby no signature is seen thus rendering the artist's identity anonymous.
Read More About This Artist
Printer: Szikra (Spark) Printing House, Budapest —
Szikra Printing House was located at 10 Honvéd Street in Budapest, Hungary. It was the main printer for literature and propaganda produced by the Hungarian Communist Party.
Read More About This Printer
Publisher: DÉFOSZ (National Federation of Working Peasants and Agrarian Workers) — ДЕФОС (Всевенгерская организация земледельцев)
DÉFOSZ was a Hungarian agro-political organization founded in December 1948 to unite the working peasantry under a single state-controlled organization. Its origins were based on the Communist-supported UFOSZ (National Association of New Landowners) and FÉKOSZ (National Association of Agrarian Workers and Smallholders), both formed in 1946 in Hungary. By 1950, DÉFOSZ eroded into a vehicle for local officials rather than an organization that protected the interests of the nation's peasants.
Read More About This Publisher