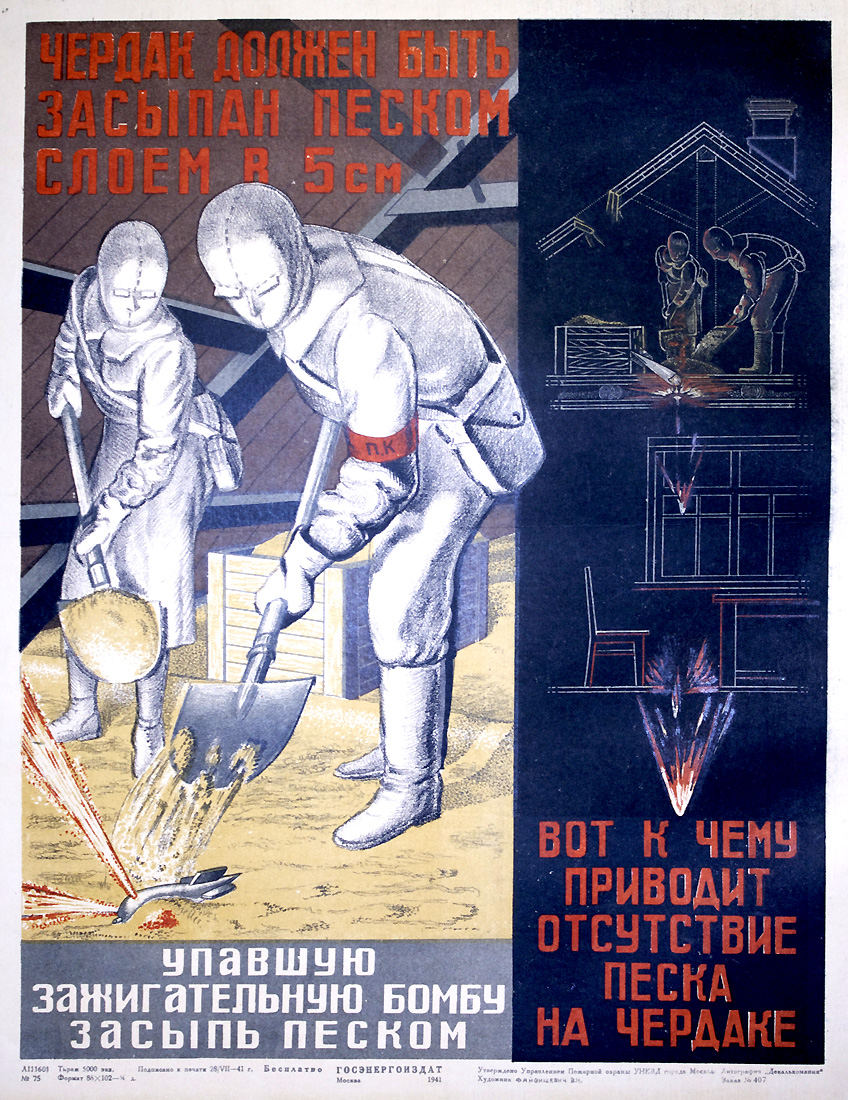 Artist: Faivishevich, Nikolai Viktorovich — Файвишевич, Николай Викторович
Nikolai Viktorovich Faivishevich was born in Grozny, Chechnya. Little is known about his early life. From a professional standpoint, he is documented as having designed instructional and political posters as early as the mid-1930s. In 1937, Faivishevich participated in the Technical Poster Exhibition of Moscow that was held inside the Kauchuk Factory club. Prior to World War II, Faivishevich lived in Moscow. He was drafted into the Red Army in 1942 and reportedly attained the rank ...
Read More About This Artist
Printer: Printer not indicated —
Publisher: Gosenergoizdat (State Publishing House of Literature on Energy), Moscow — Госэнергоиздат, Москва
Founded in 1932 in Moscow as the Scientific and Technical Publishing House of Energy Literature, the publisher was renamed Gosenergoizdat in 1939. In 1963, Gosenergoizdat was renamed Energia (Energy Publishing), and it had a branch office in Leningrad. In 1981, Energy Publishing merged with Atomizdat (Atomic Publishing).
Read More About This Publisher