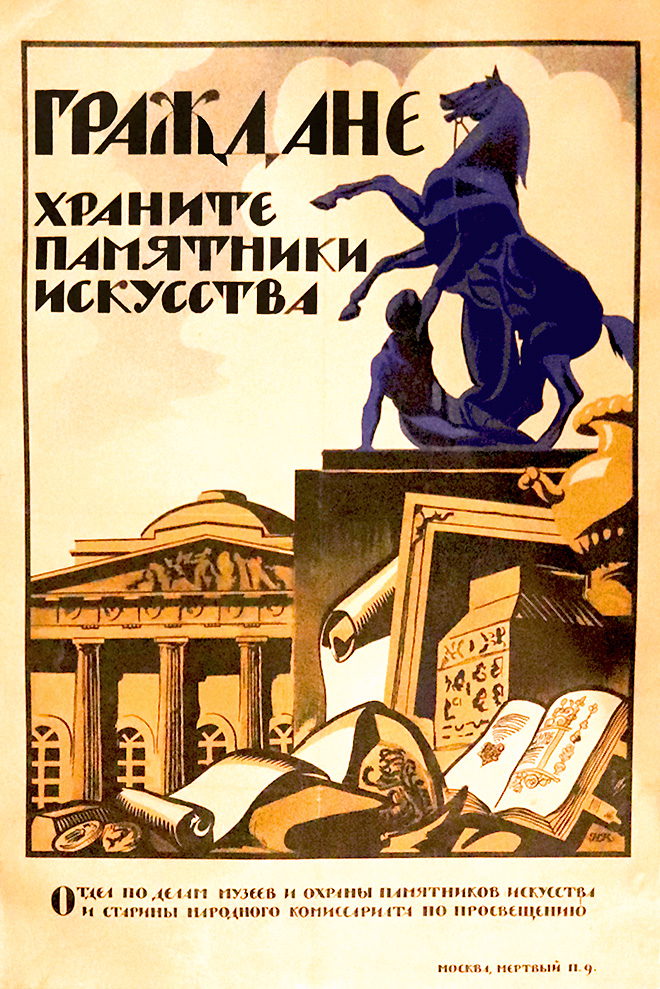 Artist: Kupreianov, Nikolai Nikolaevich — Купреянов, Николай Николаевич
Nikolai Nikolaevich Kupreianov was a graphic artist of the early Soviet-era. His roster of work includes engravings, watercolors, lithography, easel paintings and book illustrations. In 1912, Kupreianov began his artistic studies under Princess Maria Klavdievna Tenisheva at her school in St. Petersburg. He also studied under Dmitrii Kardovski, an illustrator and stage designer, and under Kuzma Sergeevich Petrov-Vodkin, a noted painter and art theorist. Kupreianov gained further education from Anna Petrovna Ostroumova-Lebedeva, an artist known for ...
Read More About This Artist
Printer: Printer not indicated —
Publisher: Narkompros (People's Commissariat for Education) — Наркомпрос
The People's Commissariat for Education (Narkompros) was formed in 1918 and it encompassed the former Imperial Ministry of Public Education, the State Education Committee, and the former Palace Ministry (an entity that managed theaters, the Academy of Arts and the royal palaces). Overseeing Narkompros was the All-Russian Central Executive Committee (VTsIK). As the main educational branch of the government, Narkompros carried out a compliment of programs such as the combating of illiteracy, professional education, adult education, ...
Read More About This Publisher