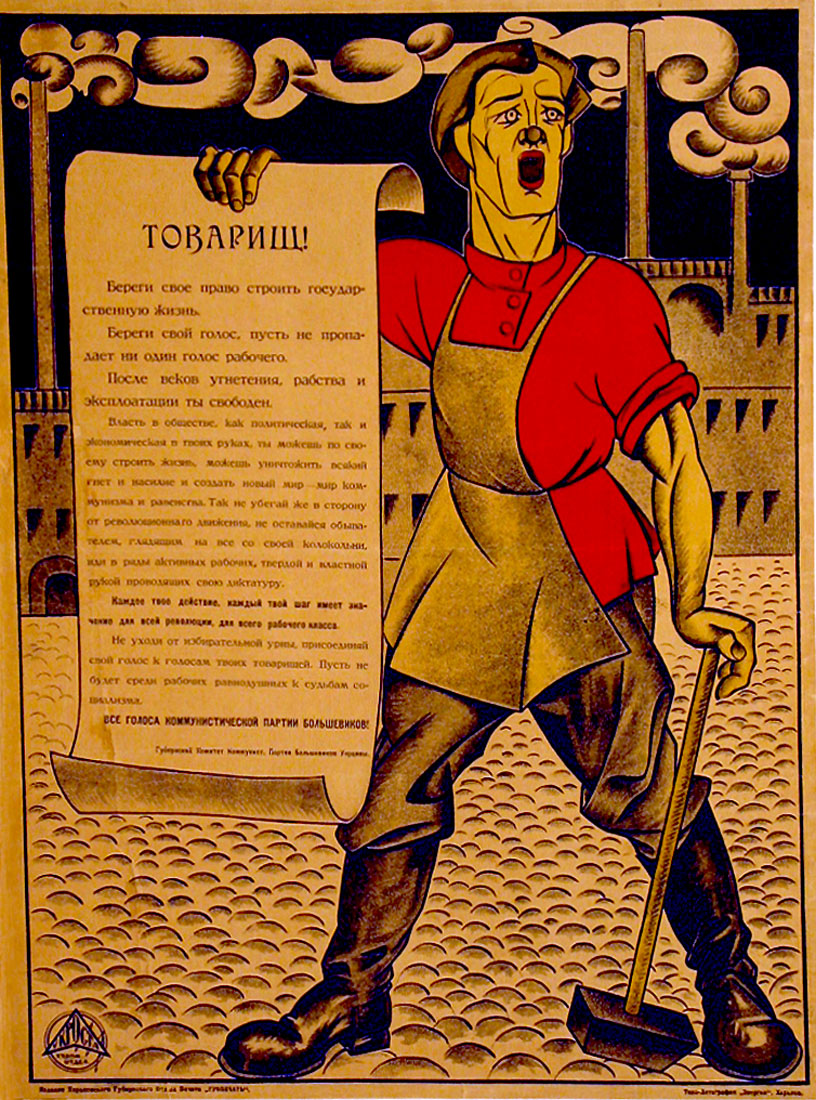 Artist: UkROSTA (All-Ukrainian Bureau of the Russian Telegraph Agency) — УкРОСТА (Всеукраинского бюро Российского телеграфного агентства)
UkROSTA was a Soviet news organization founded in January 1920. Its creation served to replace the Bureau of the Ukrainian Press. While UkROSTA was a news organization, it also employed a cadre of artists to design posters for publication. Frequently, the artists (working as a collective) did not attribute their names to the artwork they designed for UkROSTA.
Read More About This Artist
Printer: Energia (Energy) Typography Workshop, Kharkov — Типография Энергия, Харьков
The name "Energy" was used for a multitude of printers throughout the Soviet Union. This particular printer was located in the Ukrainian Soviet Socialist Republic (Ukrainian SSR) and in the city of Kharkov.
Read More About This Printer
Publisher: Gubpechat' (Provincial Department of Printing) — Губпечать (Губернского Отдела Печати)
Gubpechat' handled the printing and distribution of literature and political propaganda in the provinces. Around 1919, it was placed under the control of the State Publishing House and thereafter, it occasionally served as both the publisher and printer of literary materials. Gubpechat' was subordinate to Tsentropechat' (Central Agency on Press Distribution).
Read More About This Publisher