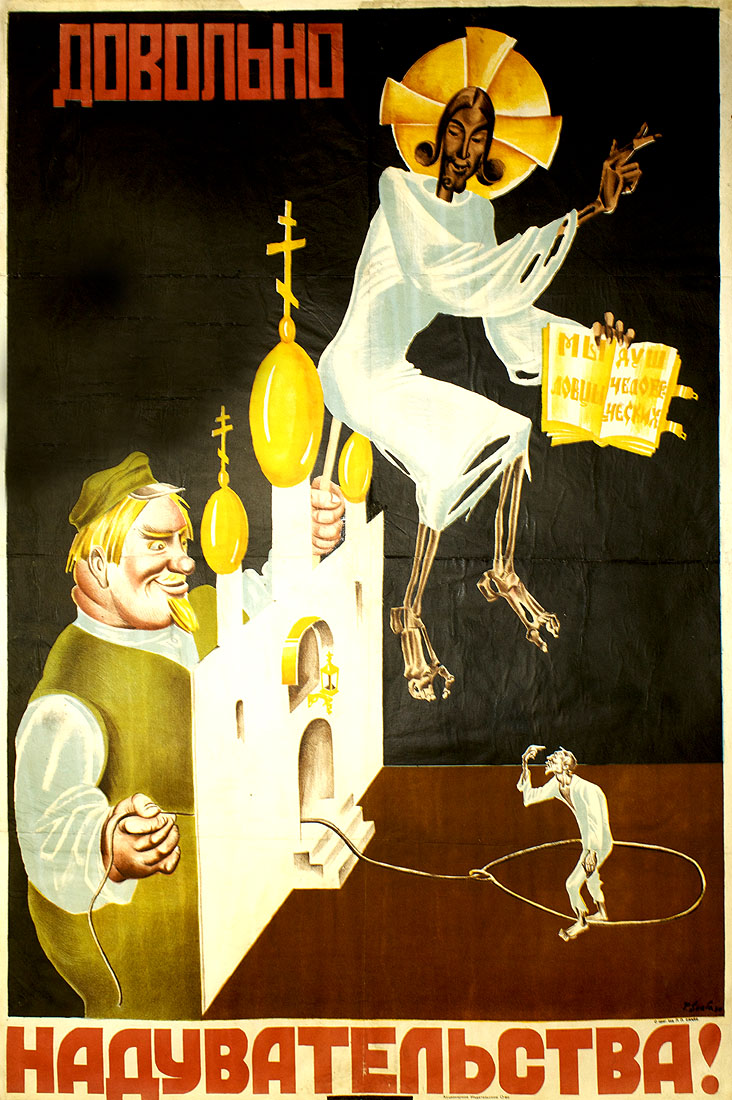 Artist: Sokolov-Skalia (Sokolov), Pavel Petrovich — Соколов-Скаля (Соколов), Павел Петрович
In his youth, Pavel Petrovich Sokolov-Skalia worked as an apprentice in the studio of Il'ia Mashkov, one of Imperial Russia's modern masters. He continued his education at VKhUTEMAS (Higher Art and Technical Studios) and he later became a founding member of the avant-garde collective Bytie (Being). When the group dissolved around 1926, he joined the A.Kh.R. (Association of Artists of the Revolution) and he served as one of its lead teachers. Sokolov-Skalia also ta...
Read More About This Artist
Printer: Mospoligraf (Moscow Polygraphic), Moscow — Мосполиграф, Москва
Mospoligraf was a state-owned printing trust located in Moscow. When the Soviet Union formulated a plan in 1921 to consolidate the nation's largest and best printing operators into state-owned trusts; Mospoligraf was organized in 1922 to carry out consolidation of the Moscow printing industry. With a staff of over two thousand, Mospoligraf was the second-largest printing trust organized in Moscow outside of the Mospechat' trust, and it oversaw a myriad of houses under local printing sections such...
Read More About This Printer
Publisher: Bezbozhnik (Godless) Publishing House — Издательство Безбожник
Bezbozhnik Publishing House was the organ of the League of Militant Atheists. Until around 1931, the publisher was named Athiest Publishing.
Read More About This Publisher