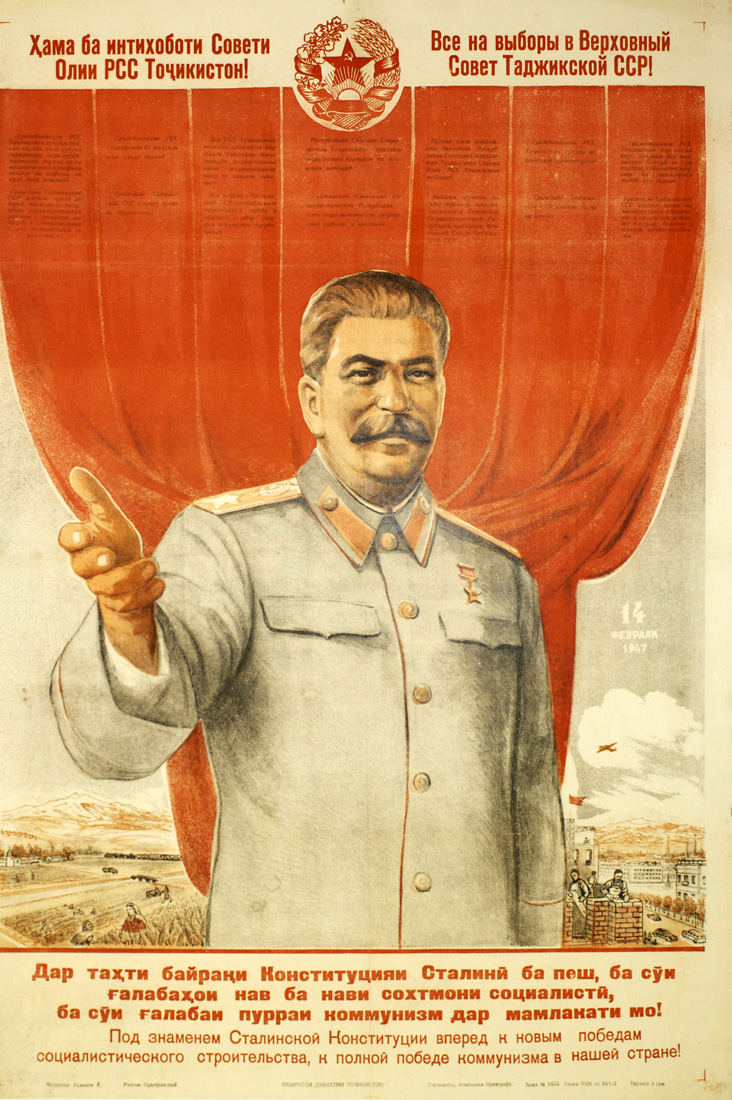 Artist: Usmonov, Kh. — Усмонов, Х.
Printer: Printing Plant Stalinabad, [Dushanbe, Tajikistan] —
Publisher: State Publishing House, Tajik SSR — Государственное издательство, Таджикская ССР
The State Publishing House had its origins in Imperial Russia as the Royal Print Yard in St. Petersburg. As the Red Army controlled more provinces and cities in former Imperial Russia, the State Publishing House developed offices outside St. Petersburg. The Tajik Soviet Socialist Republic (A.K.A. Tajik SSR) was located in Central Asia and was one of the constituent republics of the Soviet Union from 1929 to 1991.
Read More About This Publisher