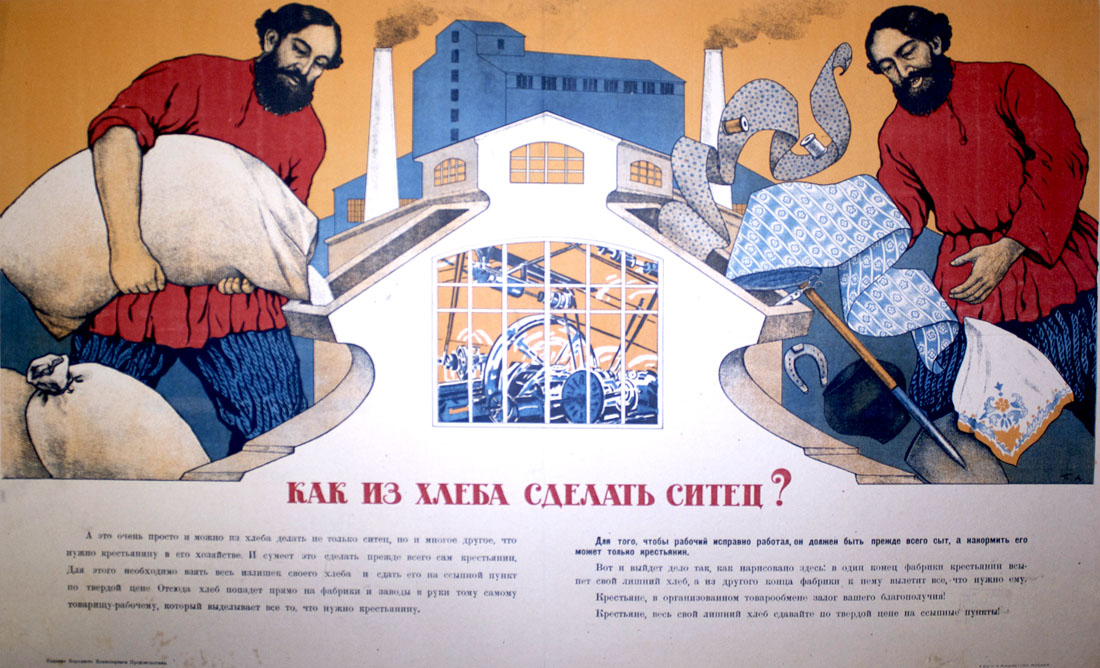 Printer: Mashistov Typolithography Partnership, Moscow — Типолитография Товарищества И.М.Машистова
The Mashistov Typolithography Partnership was located in Moscow at 23 Bol'shaia Sadovaia Street. Its history begins with Ivan Mikhailovich Mashistov (1851-1914) the founder and managing director of Mashistov Typolithography. His firm printed magazines, historical books, and during the First World War, it printed and published patriotic posters. Under the Soviets, Mashistov Lithography was nationalized and it became the 15th Lithographic Workshop. The workshop was subsequently managed by the Moscow printing trust of Mospoligraf. In addition, it ...
Read More About This Printer
Publisher: Narkomprod (People's Commissariat of Food) — Наркомпрод
Prior to Bolshevik control, the procurement and management of foodstuffs in Russia was carried out via administrative divisions. To change this, Narkomprod (People's Commissariat of Food) was created by the Bolsheviks to manage food supply for the public and military, and to take charge of the procurement of agricultural implements, seeds and products of mass consumption. Through a government directive in May 1918, Narkomprod was given singular control of food distribution under a centralized system. With ...
Read More About This Publisher