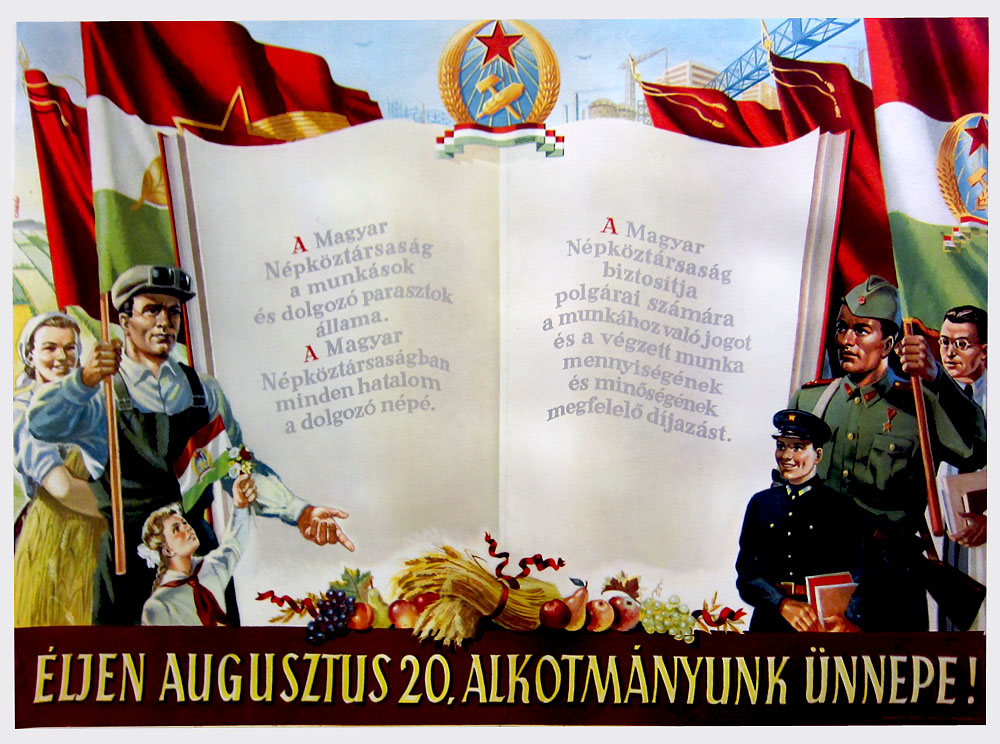 Artist: Artist Unknown — неизвестный художник
The artist's name on the poster is not indicated. By assigning Artist Unknown to a poster it also could mean the artist used a chop mark whereby no signature is seen thus rendering the artist's identity anonymous.
Read More About This Artist
Printer: Szikra (Spark) Printing House, Budapest —
Szikra Printing House was located at 10 Honvéd Street in Budapest, Hungary. It was the main printer for literature and propaganda produced by the Hungarian Communist Party.
Read More About This Printer