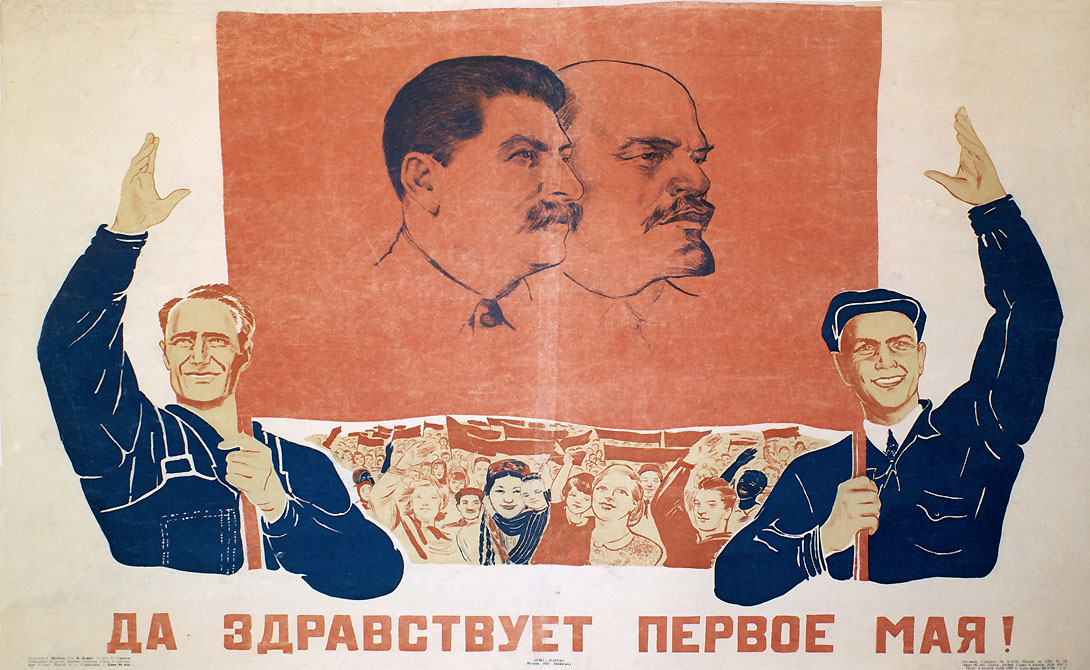 Artist: Shubina, Galina Konstantinova — Шубина, Галина Константиновна
Galina Konstantinova Shubina graduated from VKhuTEIN [Higher Art and Technical Institute] in Leningrad in 1928. She began to exhibit her works publically in 1929. Her main area of specialization was graphic design, including posters. Starting in 1940 and throughout the 1950s, Shubina produced posters for the publisher Izogiz. The body of work she created for the publisher launched her career making her one of the best-known female graphic artists in the Soviet Union. Her poster designs typically incorporated ...
Read More About This Artist
Printer: Gudok Typography Workshop, Moscow — Типография Гудок, Москва
Gudok is the Russian word for whistle and this was also the name given to the railway industry newspaper in the Soviet Union. The printer was located in Moscow at 7 Stankevich Street.
Read More About This Printer
Publisher: Ogiz-IzoGiz, Moscow-Leningrad — Огиз-Изогиз, Москва-Ленинград
Ogiz was the Association of the State Book and Magazine Publishers. Its main offices were located in Moscow and in Leningrad. The Sovnarkom of the Russian Socialist Federative Soviet Republic established Ogiz in 1930 to centralize publishing activities under a state monopoly in order to eliminate duplication of printed material, streamline and control publishing production and output, and to create a base for marketing books, training and technical manuals. In 1931, the Central Committee of the USSR ...
Read More About This Publisher