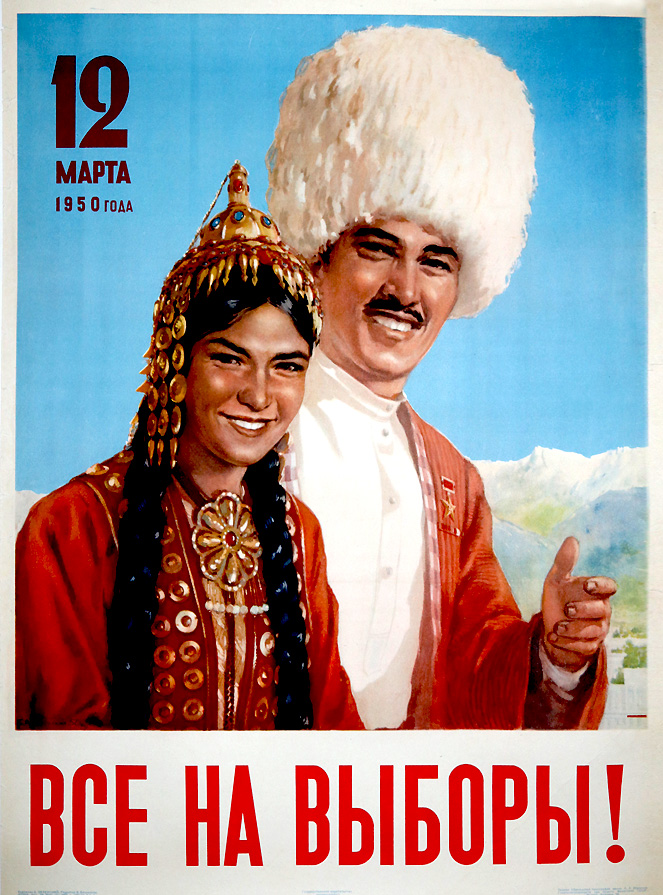 Artist: Zelenskii, Boris Alexandrovich — Зелинкий Борис, Александрович
Boris Alexandrovich Zelenskii began his artistic instruction in Leningrad. From 1925 to 1927 he attended the studios of Savelii Moiseevich Zeidenberg (Seidenberg) and continued at the studio of Konstantin Fyodorovich Yuon in Moscow from 1930 to 1932. Furthering his education at the Moscow Art School (1932 to 1933), he continued at Sergi Ivanovich Frolov's workshop. He completed his education at the Kalinin School of Art in Moscow. Beginning in 1931, Zelenskii took an interest in graphic art. He initially perused a ca...
Read More About This Artist
Printer: 1st Exemplary Typography Workshop named for A. A. Zhdanov, Moscow — 1-я Образцовая типография им. А.А. Жданова
The 1st Exemplary Typography Workshop was named in honor of Andrei Alexandrovich Zhdanov (1896-1948), a Soviet military leader and a senior member of the Politburo who died in 1948. Reportedly, Andrei Zhdanov controlled the atomic espionage division of the USSR and he was Josef Stalin's closest confidant. Historically, the 1st Exemplary Typography Workshop began as the Sharapov-Sytin Partnerhip, a printing workshop formed before the Russian Revolution. Ivan Dmitrievich Sytin (1851-1934) was the son of a peasant. ...
Read More About This Printer
Publisher: Iskusstvo (Art Publishing House), Moscow-Leningrad — Искусство, Москва-Ленинград
Iskusstvo was the Art Publishing House (A.K.A. Visual Arts Publishing) that was created in 1936 from Ogiz-Izogiz (State Art and Literature Publishing House). It disseminated books and journals dealing with graphic design and the fine arts, and it issued numerous posters. Since the Iskusstvo banner was part of the State Printing Works in Leningrad (St. Petersburg) and Moscow, its two main offices were located in those two cities.
Read More About This Publisher