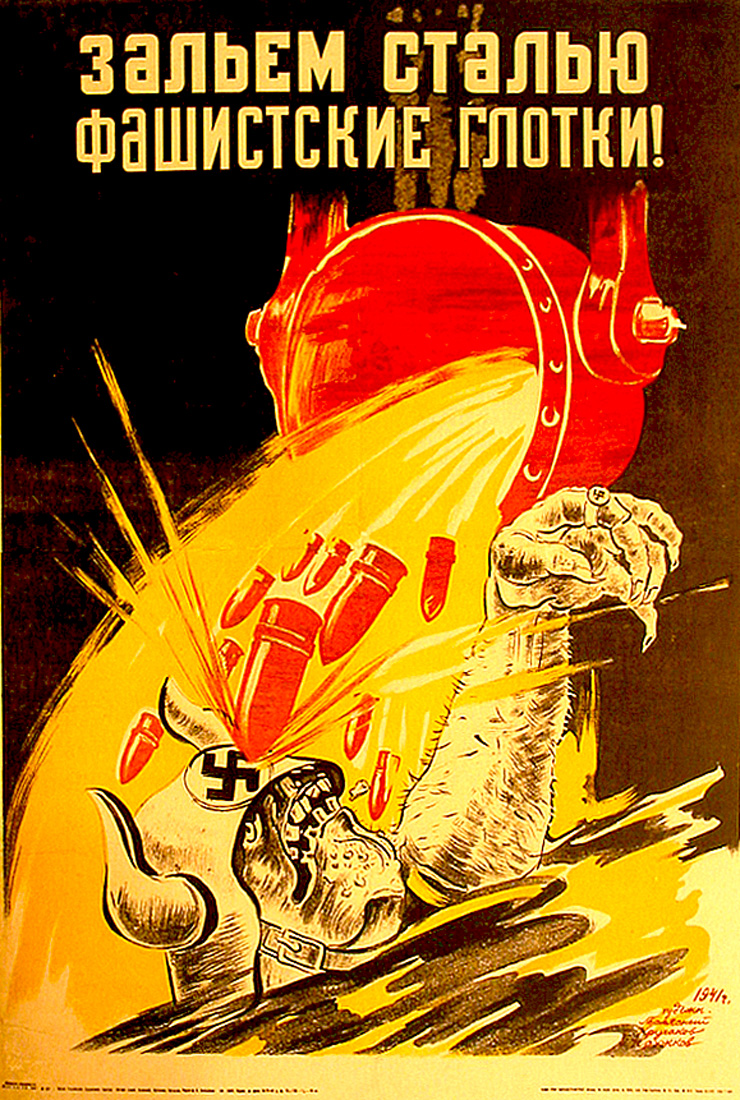 Artist: Baliasnyi, Mikhail Matveevich — Балясный, Михаил Матвеевич
Mikhail Matveevich Baliasnyi was an Imperial Russian and Soviet-era artist. He graduated in 1909 from Kharkov Art School and during the Soviet era he was principally engaged in the creation of agitprop (agitational) art. From the 1920s to the 1930s, Baliasnyi created art work that centered on the Russian Civil War and on national construction projects. From 1937 he lived and worked in Kiev. During World War II, Baliasnyi was evacuated to Siberia. He designed several patriotic ...
Read More About This Artist
Artist: Kruzhkov, Il'ia Markovich — Кружков, Илья Маркович
Artist: Kruchakov, Samuil Abramovich — Кручаков, Самуил Абрамович
Printer: NKMP Lithography Workshop of Ukrpoligraftrust Book and Publishing Plant, Kiev — НКМП УССР Укрполиграфтрест, Литография книжно-журн фабрика, Киев
NKMP (People's Commissariat of Local Industry) utilized the lithography workshop under the management of the Ukrpoligraftrust (Ukrainian Printing Trust). The workshop was located at 59 Henri Barbusse (a.k.a. Vasilii Tiutiunnik) Street in Kiev, the capital of the Ukrainian Soviet Socialist Republic.
Read More About This Printer
Publisher: Mistetstvo (Art Publishing House), Ukrainian SSR — Мистецтво (Искусство издательство Госкомиздата УССР)
Mistetstvo (Art Publishing House) was founded in Kharkov (Ukrainian SSR) between 1932-'34. It moved to Kiev in 1935. The publisher's chief output comprised of posters, portraits, artistic monographs and sheet music.
Read More About This Publisher