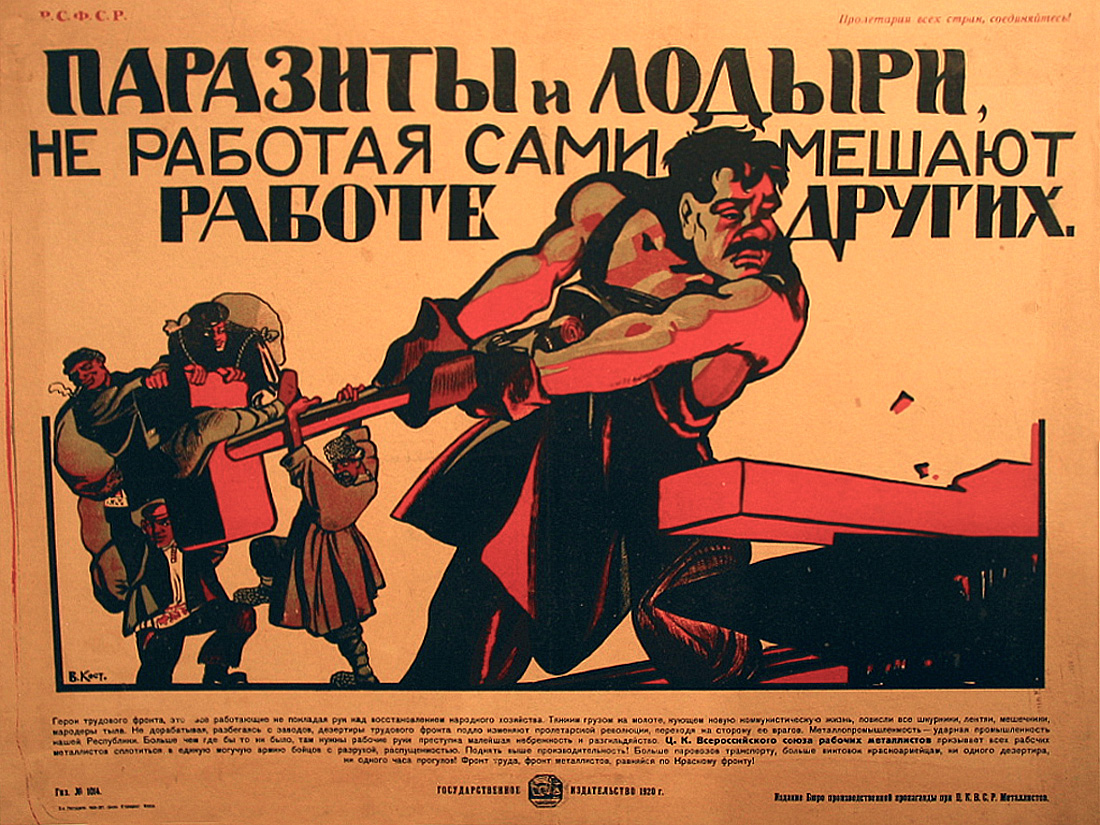 Artist: Kostianitsyn, Vasilii Nikolaevich (Kostitis, Vasilijs) — Костяницын, Василий Николаевич
Throughout his career, Vasilii Nikolaevich Kostianitsyn worked as a portrait artist, a poster artist, a graphic artist, and even as a house painter. He was born into a family of icon painters who lived in a small town located on the right bank of the Volga River in Russia. Early on, Kostianitsyn (whose family name was likely Kostitis and of Latvian heritage) was trained in icon painting by his father and grandfather. Prior to the ...
Read More About This Artist
Printer: 3rd State Typolithography Workshop, Moscow (formerly Kushnerev) — 3-я государственная типо-литография, Москва
Russian entrepreneur Ivan Nikolaievich Kushnerev founded the Kushnerev & Company Printing Shop in 1869 in Moscow. Initially, he opened a small shop "with a dozen workers, one hand press, and a single printing machine." In 1903, Kushnerev acquired Moscow's first Linotype press. As his business grew, he brought-in partners, and when he died in 1896, Kushnerev's printing firm was one of the largest in Imperial Russia. In 1919, Kushnerev & Company was nationalized by the Soviets and co...
Read More About This Printer
Publisher: State Publishing House, Moscow — Государственное издательство, Москва
In May 1919, the All-Russian Central Executive Committee created the State Publishing House of the RSFSR (Russian Soviet Federative Socialist Republic), Moscow. The State Publishing House had its origins in Imperial Russia as the Royal Print Yard in St. Petersburg. As the Red Army controlled more provinces and cities in former Imperial Russia, the State Publishing House developed offices outside St. Petersburg. The State Publishing House, Moscow is sometimes cited in historical references as the "...
Read More About This Publisher