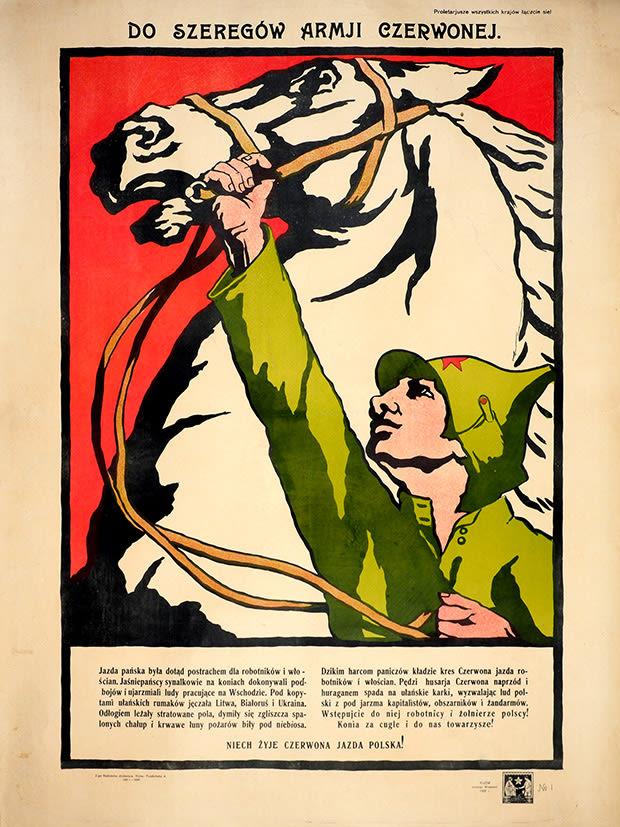 Artist: Silkin, Boris Vasil'evich — Силкин, Борис Васильевич
Limited biographical information is available on Boris Vasil'evich Silkin. Most likely, he designed propaganda posters for the Bolsheviks for a limited period from 1919 to 1920. During this time, he joined the Kiev-based trade union Tvorchestvo (in existence in 1918), and into the 1920s he exhibited his work in Kiev. According to an unnamed Ukrainian magazine article, Silkin was "a very popular Kiev artist through [the] 1920s-1930s, who was active in the fields of poster designs and boo[k] illustration." A lack biographical data on Silkin has led one of the premier Ukrainian Soviet-era art books 1917-1987 Mistetstvo narodzhene zhovtnem to label his posters Join the Red Cavalry and To the Ranks of the Red Army as having been designed by an "unknown artist". According to researchers at Mercer and Middlesex Auctions in New Jersey, Silkin worked primarily as a book illustrator after the Russian Civil War.
Read More...
Printer: 2nd Soviet Typography [Photo-Lithography] Workshop, Kiev —
The 2nd Soviet Typography Workshop was located at 4 Pushkin Street in Kiev, Ukraine. Over a period of management changes, this printer was also known as the Photo-Lithography Workshop as well as the Soviet Printing Office.
Read More...
Publisher: Polish Communist Publishing House — Польское коммунистическое издательство