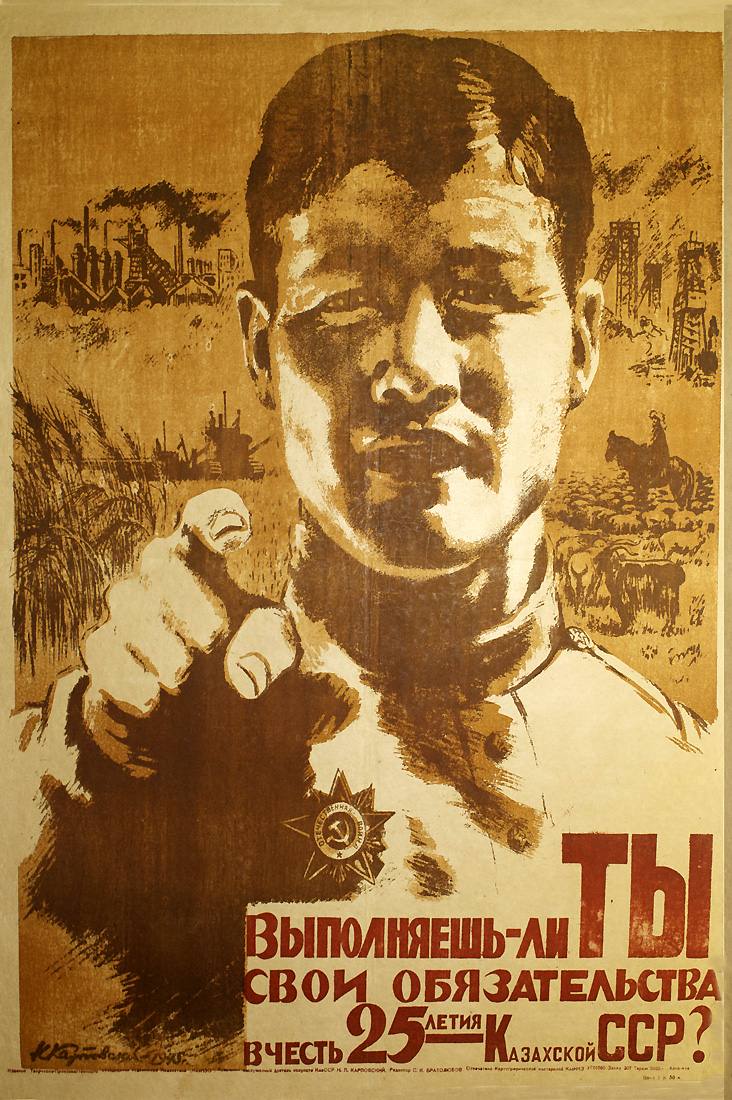 Artist: Karpovskii, Naum Pavlovich — Карповский, Наум Павлович
Naum Pavlovich Karpovskii was a noted Soviet painter and a graphic artist from Kharkov. Until 1941, he lived and worked in Kharkov but during World War II, he moved to Alma-Ata (Almaty), the capital of the Kazakh SSR. From 1925 to 1931, Karpovskii studied at the State Art Institute of Kharkov where he later served as an instructor. By the 1930s, he was designing political posters. When the threat war loomed over the Soviet Union during the late 1930...
Read More About This Artist
Printer: Cartography Workshop of KazNKZ (Kazakh People's Commissariat) — Картографическая мастерская КазНКЗ
Cartography Workshop of KazNKZ (in the Kazakh Soviet Socialist Republic) produced maps and paper ephemera and was a large printing operation. The People's Commissariat was the manager of the workshop. The Commissariat was an executive structure first used in the Russian Soviet Federative Socialist Republic (RSFSR) to manage economic and industrial activities. This structure was later used in the union and autonomous republics of the USSR. People's Commissariats also managed sectors of the national economy. ...
Read More About This Printer