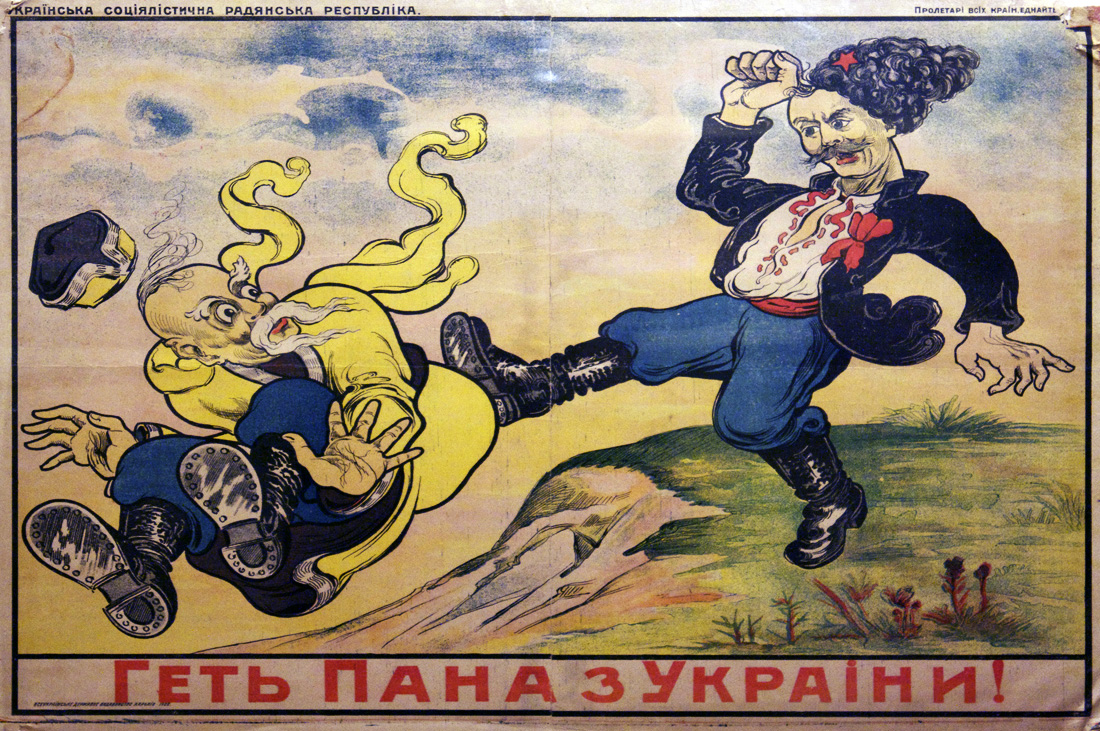 Artist: Artist Unknown — неизвестный художник
The artist's name on the poster is not indicated. By assigning Artist Unknown to a poster it also could mean the artist used a chop mark whereby no signature is seen thus rendering the artist's identity anonymous.
Read More...
Printer: Printer not indicated —
Publisher: All-Ukrainian State Publishing House — Всеукраинское издательство (Всеукриздат)
All-Ukrainian State Publishing House (Vseukrizdat) was founded in 1919 as the State Publishing House of Ukraine and its formation was based upon a directive by the All-Ukrainian Central Executive Committee. The publishing house had branches in the cities of Kharkov, Kiev, Volyn', Poltava and other locations in Ukraine. In 1920, the publisher was renamed All-Ukrainian State Publishing and in 1922, the publisher was renamed DVU (Derzhavne vydavnytstvo Ukrainy). DVU became the largest publisher in Soviet Ukraine and the second-largest publisher in the USSR. Distribution was operated by Ukrknigotsentr" (Ukrainian Book Distributing Center) that collected books for the trade unions, factory reading rooms, collective farms, and district libraries.
Read More...