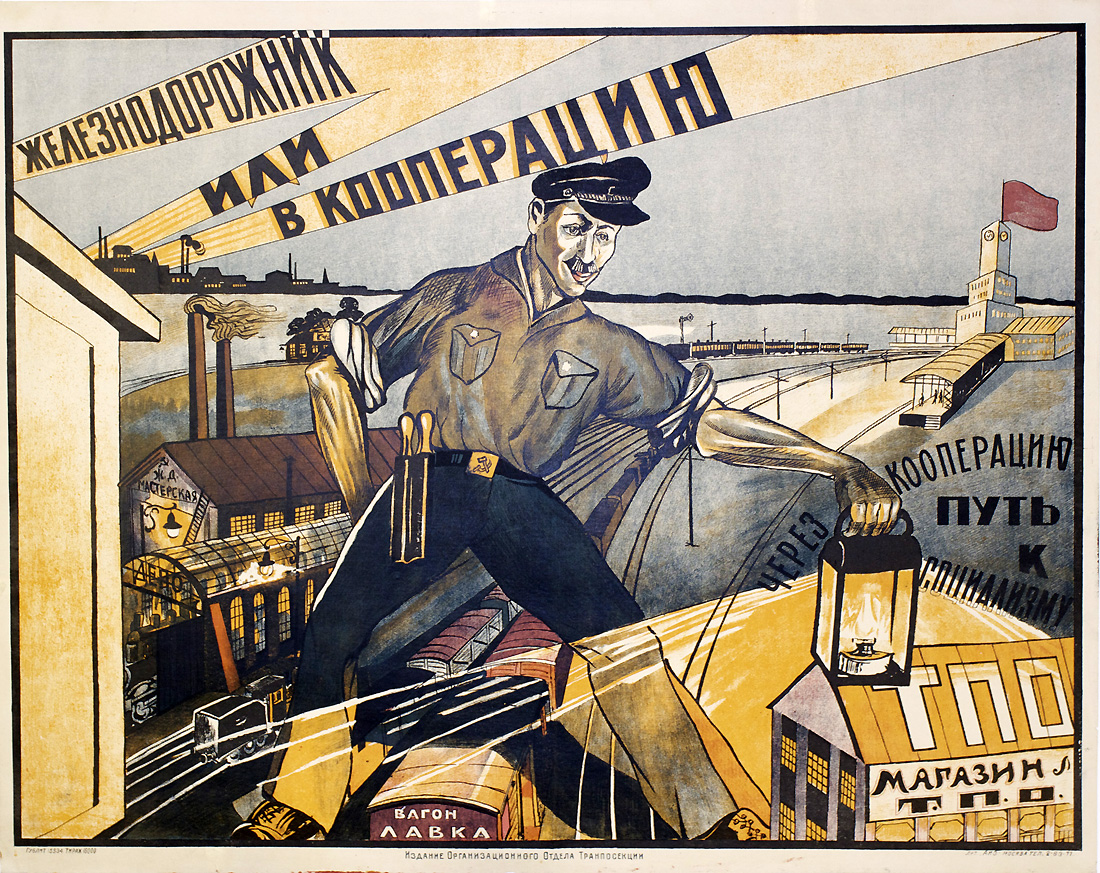 Artist: Artist Unknown — неизвестный художник
The artist's name on the poster is not indicated. By assigning Artist Unknown to a poster it also could mean the artist used a chop mark whereby no signature is seen thus rendering the artist's identity anonymous.
Read More About This Artist
Printer: AIZ (Association of Inventors) Lithography, Moscow — Литография «АИЗ» Ассоциации изобретателей, Москва
The Association of Inventors (Assotsiatsii izobretatelei) -- abbreviated AIZ -- was formed in 1921 in Moscow. By 1978, it had a reported nine million members in its ranks. The association is also cited in publications as the All-Union Society of Inventors and Rationalizers, (VIOR).
Read More About This Printer
Publisher: Transposection Organizational Department — Издание Организационного Отдела Транспосекции
Transposection was a division of the Consumer Cooperatives Union for the employees of rail and water transport. It oversaw consumer cooperatives for the nation's transportation workers. It was formed in August 1922.
Read More About This Publisher