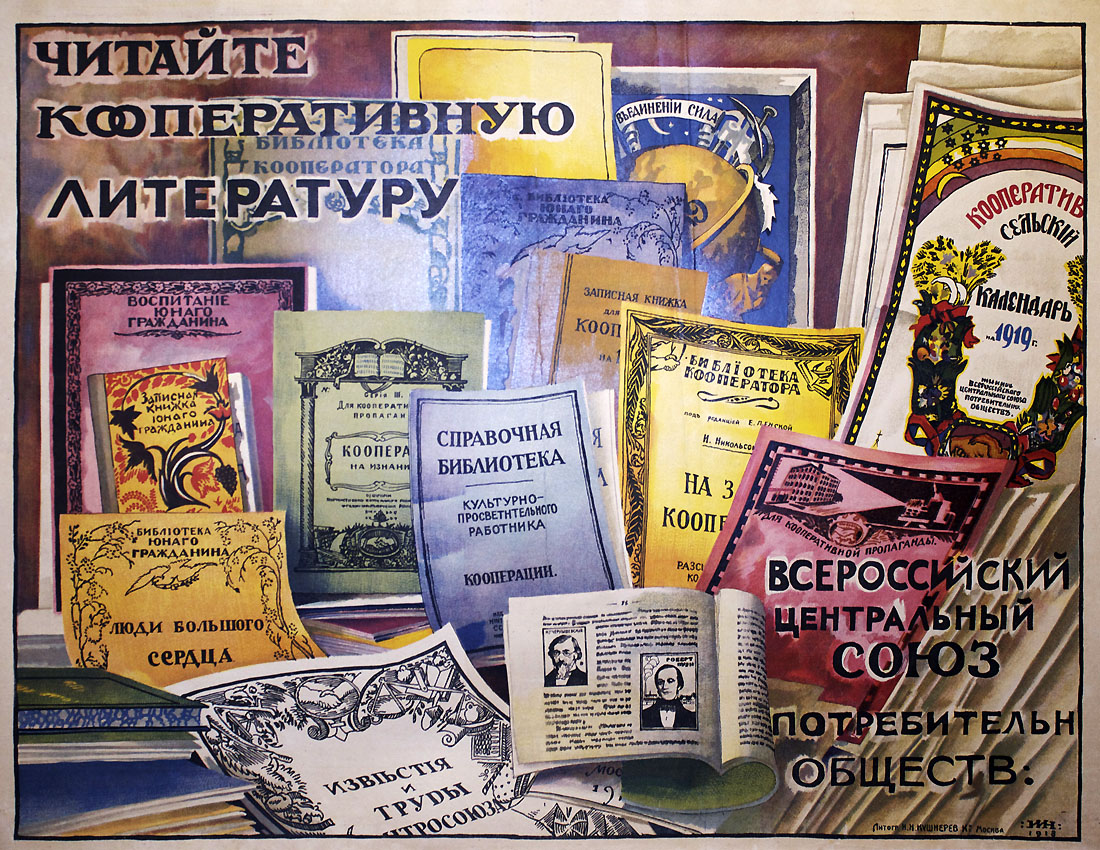 Artist: Nivinskii, Ignatii Ignat'evich — Нивинский, Игнатий Игнатьевич
Ignatii Ignat'evich Nivinskii graduated from the Stroganov Institute of Art in 1899. His focus of studies was architecture and monumental decorative arts. With these skills, he became a pioneer of the etching technique in Soviet art. From 1906 to 1912, Nivinskii created a mural for the Museum of Fine Arts.  In 1908, he began training under Stanislav Zhukovsky, a Polish-Russian painter specializing in printmaking. Nivinskii exhibited with Assotsiatsia moskovskikh khudozhnikov [The Association of the Muscovite Artists] in 1913, 1916, and 1917, as well as with Mir Iskusstva [The World of Art]. After the October Revolution of 1917, he exhibited as part of the First Exhibition of the Professional Union of Artists (RABIS) in the Russian Soviet Republic.  He was one of the founding members of the Artist's Union. In 1919, he supervised the decoration and design of propaganda trains for The All-Russian Central Executive Committee. During this time he became interested in posters and exhibited at a number of exhibitions, including the 4th Gosudarstvennaia vystavka kartin [Fourth State Exhibition of Paintings] (1919). In 1922, as an artistic director and stage decorator, he contributed to the sets of the production of Princess Turandotby Gozzi, staged in the Soviet Union by Yevgeny Vakhtangov, a Russian actor and theatre director. From 1921 to 1930, Nivinskii taught at VKhUTEMAS [Higher Art and Technical Studios] where Alexandr Deineka, prominent Soviet graphic designer of the 20th century, was his student. In 1917-1918, Nivinskii joined the Moscow Etchers' Trade Union (Sograv) and the Moscow Painters' Trade Union (Sozhiv). In 1924-1931, he became a member of Four Arts Artists' Union in Moscow. He also contributed works to the International Exhibition at Paris in 1925. His works were included in a Soviet exhibition, Tenth Anniversary of the October Revolution (1927), and at the Soviet exhibition Artists of the Russian Soviet Federated Socialist Republic over 15 Years, held at the Russian Museum in Leningrad (1932). He had a personal retrospective in Paris in 1929 and in 1932, his work was represented at the 18th Venice Biennale.
Read More...
Printer: I.N. Kushnerev Typolithography, Moscow —
Russian entrepreneur Ivan Kushnerev founded the Ivan Kushnerev & Company Printing Shop in 1869 in Moscow. Having tried his hand at publishing, Kushnerev turned to printing and opened a small shop "with a dozen workers, one hand press, and a single printing machine." In 1903, the shop acquired Moscow's first linotype press. As his business grew he brought-in partners. When Kushnerev died in 1896 his printing company was one of the largest in Imperial Russia.
Read More...
Publisher: Publisher not indicated —