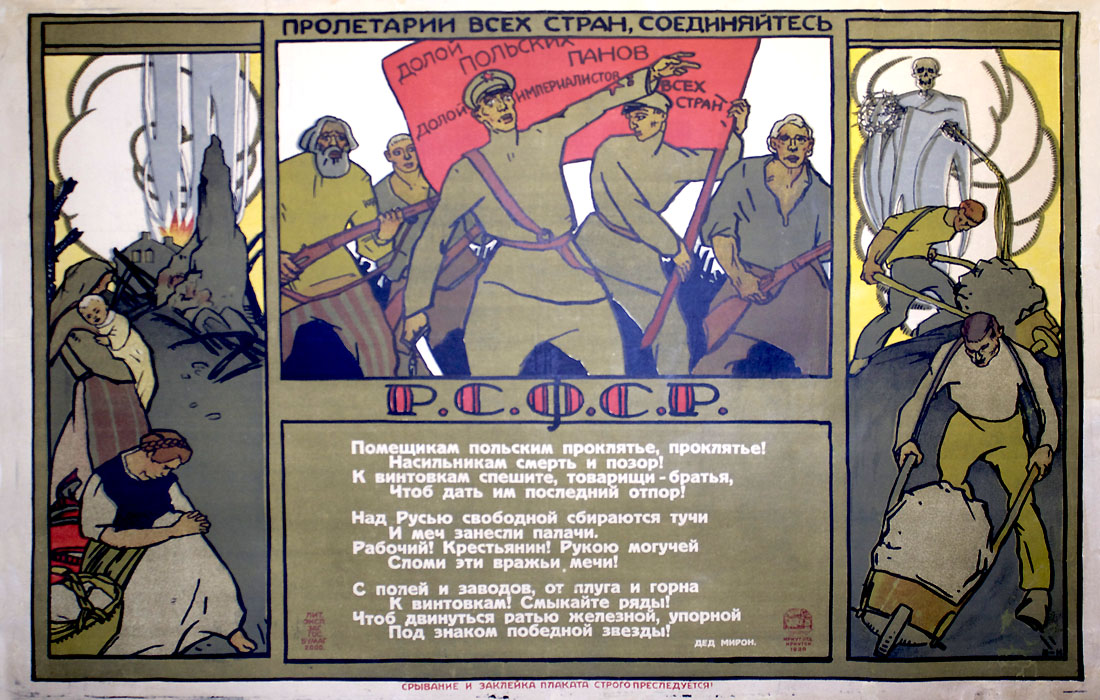 Printer: EZGB (State Paper Procurement Expedition) — ЭЗГБ (Экспедиция заготовления государственных бумаг)
EZGB (Ekspeditsiia Zagotovleniia Gosudarstvennykh Bumag) was the State Paper Procurement Expedition A.K.A. Department of State Currency. It handled printing of currency and securities for the Imperial Government. EZGB traces its history to 1818 when the State Paper Procurement Expedition was organized by Decree of Emperor Alexander I. In 1919, EZGB was nationalized by the Soviets and transferred to the People's Commissariat of Finance where it was re-named the General Directorate for the Production of State Marks (Goznak).
Read More...
Publisher: State Publishing House — Государственный издательство
The State Publishing House had its origins in Imperial Russia as the Royal Print Yard in St. Petersburg. The Soviets nationalized the print yard in 1917 and requisitioned its presses. From requisitioning emerged the Publishing House of the Petrograd Soviet that was formed in the winter of 1917 by the Literary and Publishing Department of People's Commissariat for Education. As the Red Army controlled more provinces and cities in former Imperial Russia, the State Publishing House developed additional offices outside St. Petersburg. For example in May 1919, the All-Russian Central Executive Committee created the State Publishing House of the RSFSR (Russian Soviet Federative Socialist Republic) in Moscow. Publishing offices were later created elsewhere around Soviet Russia as well as in the outlying republics. In 1919, the State Publishing House changed its name to Petrogosizdat, and in 1924, it was named Lengosizdat (A.K.A. Lengiz) when St. Petersburg changed to Leningrad in honor of Vladimir Lenin.
Read More...