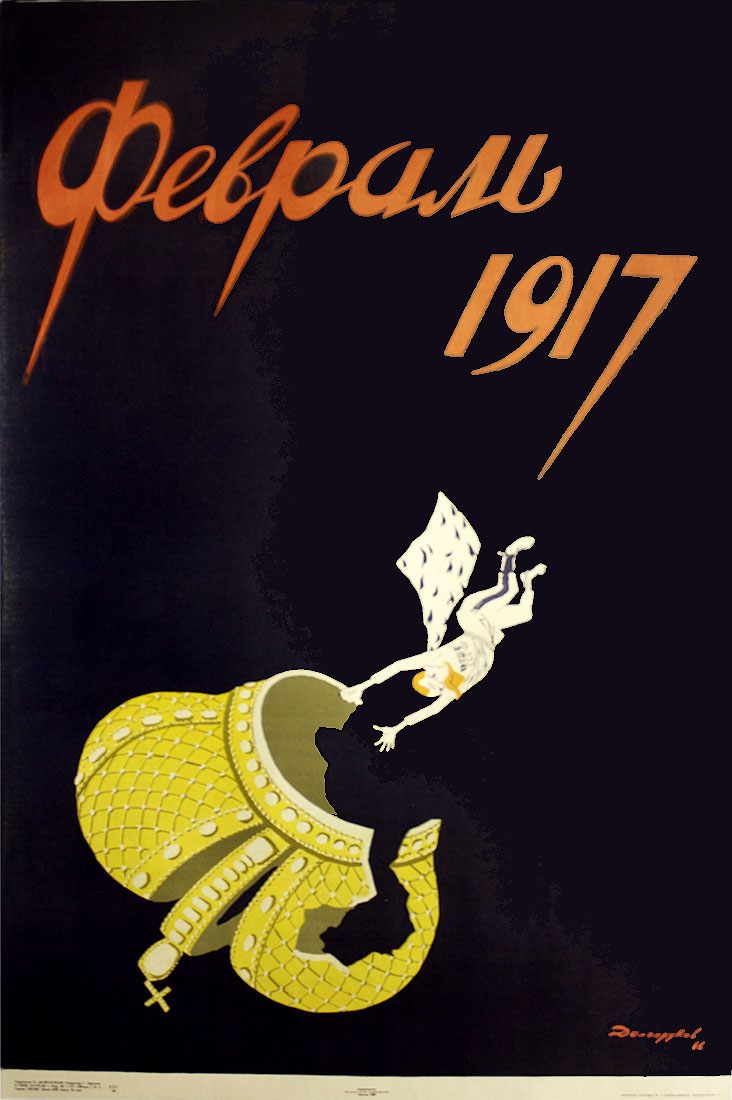 Artist: Dolgorukov, Nikolai Andreevich — Долгоруков, Николай Андреевич
In 1928, Nikolai Andreevich Dolgorukov moved from his native Ekaterinburg to Moscow to attend VKhUTEIN (Higher State Artistic and Technical Institute). After that organization dissolved in 1930, Dolgorukov continued his studies at the Moscow Polygraphic Institute under the tutelage of artists Lev Bruni and Dimitri Moor. Dolgorukov's training was in illustrated political satire as well as in poster design, and each area became the main focus of his long career. After graduation, he collaborated with fellow poster artist Viktor Deni. The duo went on to design a host of iconic Soviet posters from the 1930s to the 1940s. Dolgorukov also created illustrations for prominent newspapers such as: Krasnaia Zvezda [Red Star] (1933), Pravda [Truth], (1934), Izvestia [News] (1949), and for journals including Proektor [Projector] (1932-1935), Sovetskii Soldat [Soviet Soldier] (1941) and Iskra [Spark] (1942). Dolgorukov produced a variety of well-known posters, such as Under the Banner of Lenin toward the Formation of a Classless Society (1932) and Five-Year Plan (co-authored with Deni in 1933). During World War II, Dolgorukov remained active as a graphic designer and a cartoonist producing a myriad of war-time posters including, We'll Sweep Away the Fascist Barbarians (1941) and The Enemy Will Not Have Mercy! He contributed two poster designs to the Soviet telegraph TASS Studio between the autumn of 1942 and the autumn of 1943.
Read More...
Printer: Moscow Typolithography Workshop No. 5 —
Publisher: Sovetskii Khudozhnik (Soviet Artist), Moscow — Советский художник, Москва
Sovetskii Khudozhnik (Soviet Artist) was a publishing house that chiefly served the Artists' Union of the USSR. The house was founded in Moscow in 1963 during a period of reorganization within the state publishing sector. Sovetskii Khudozhnik turned out albums, art reproductions, postcards and art books, catalogs, brochures and, posters. It also produced illustrated monographs on contemporary artists and collections. In the early 1990s, it was renamed Galart Publishing House.
Read More...