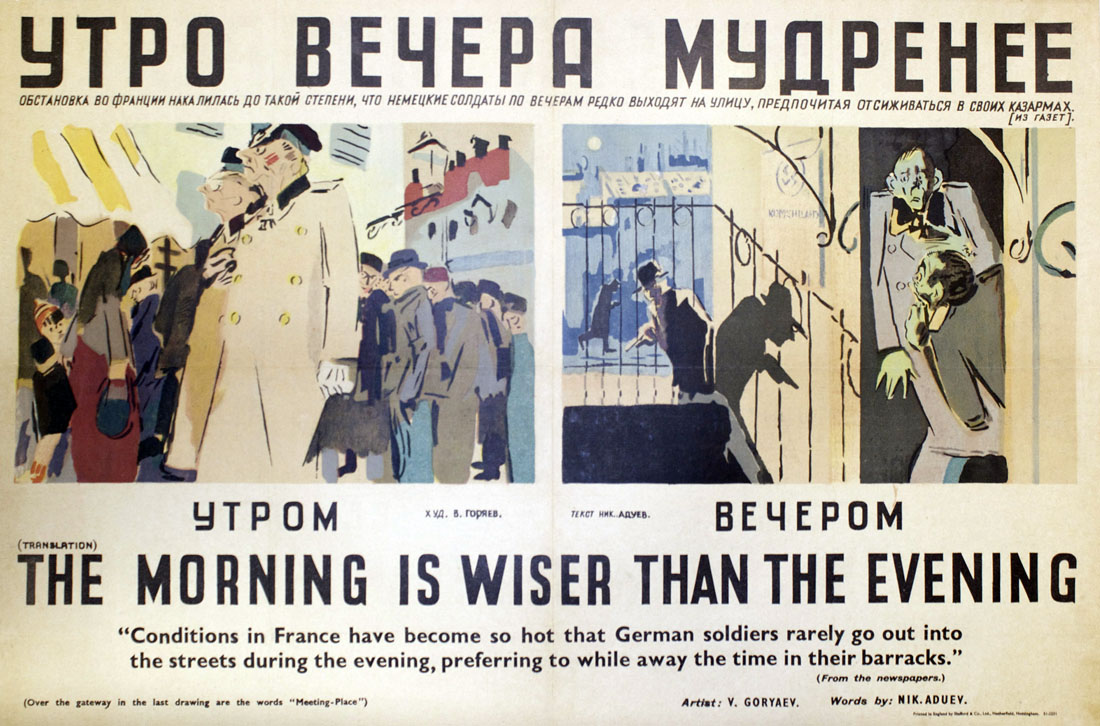 Artist: Goriaev, Vitalii Nikolaevich — Горяев, Виталий Николаевич
Vitalii Nikolaevich Goriaev's artistic career began at the age of 11 when he published his first drawings in the regional newspaper Zabaikal'skii Rabochii [The Zabaikalsky Worker]. By 1929 he moved to Moscow and befriended the artist and poet, Vladimir Maiakovskii, who advised him to enroll at the Moscow VKhUTEIN [Higher Art and Technical Institute]. The Institute closed the following year and so Goriaev transferred to the Moscow Polygraphic Institute where he studied under Vladimir Favorsky, Sergeii Ger...
Read More...
Printer: Stafford and Company Ltd., Netherfield (Nottingham, England) —
Stafford & Company was located at Forester Street in the town of Netherfield in Nottingham, England. It was in operation from the 1880s until the 1970s.
Read More...
Publisher: Publisher not indicated —