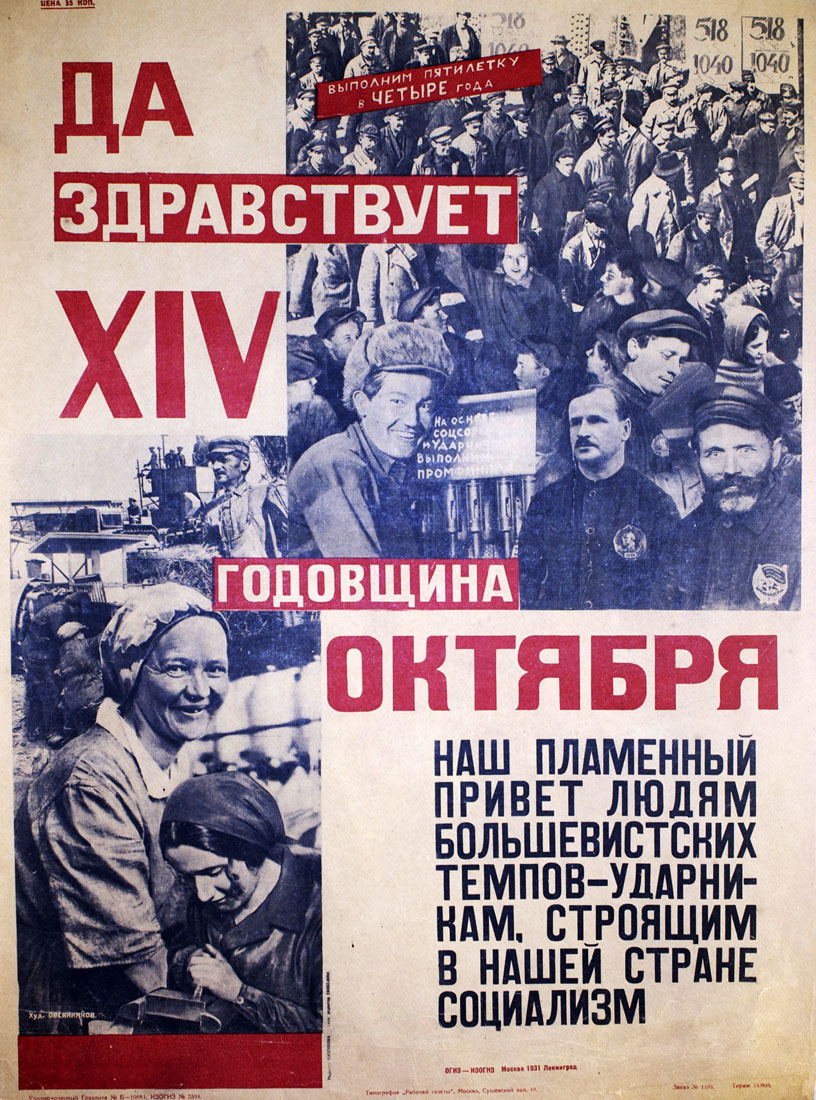 Artist: Ovsiannikov, Leonid Fedorovich — Овсянников, Леонид Фёдорович
Printer: Rabochaia Gazeta (Workers' Newspaper) Typography, Moscow — Типография Рабочая газета, Москва
The "Workers' Newspaper" was a Moscow-based gazette that began publication in 1922. It served an organ of the Communist Party of the USSR. While its primary focus was the printing and publishing of the periodical that bore its name, the newspaper occasionally issued political ephemera such as posters. The newspaper ceased publication in 1932.
Read More About This Printer
Publisher: Ogiz-IzoGiz, Moscow-Leningrad — Огиз-Изогиз, Москва-Ленинград
Ogiz was the Association of the State Book and Magazine Publishers. Its main offices were located in Moscow and in Leningrad. The Sovnarkom of the Russian Socialist Federative Soviet Republic established Ogiz in 1930 to centralize publishing activities under a state monopoly in order to eliminate duplication of printed material, streamline and control publishing production and output, and to create a base for marketing books, training and technical manuals. In 1931, the Central Committee of the USSR ...
Read More About This Publisher