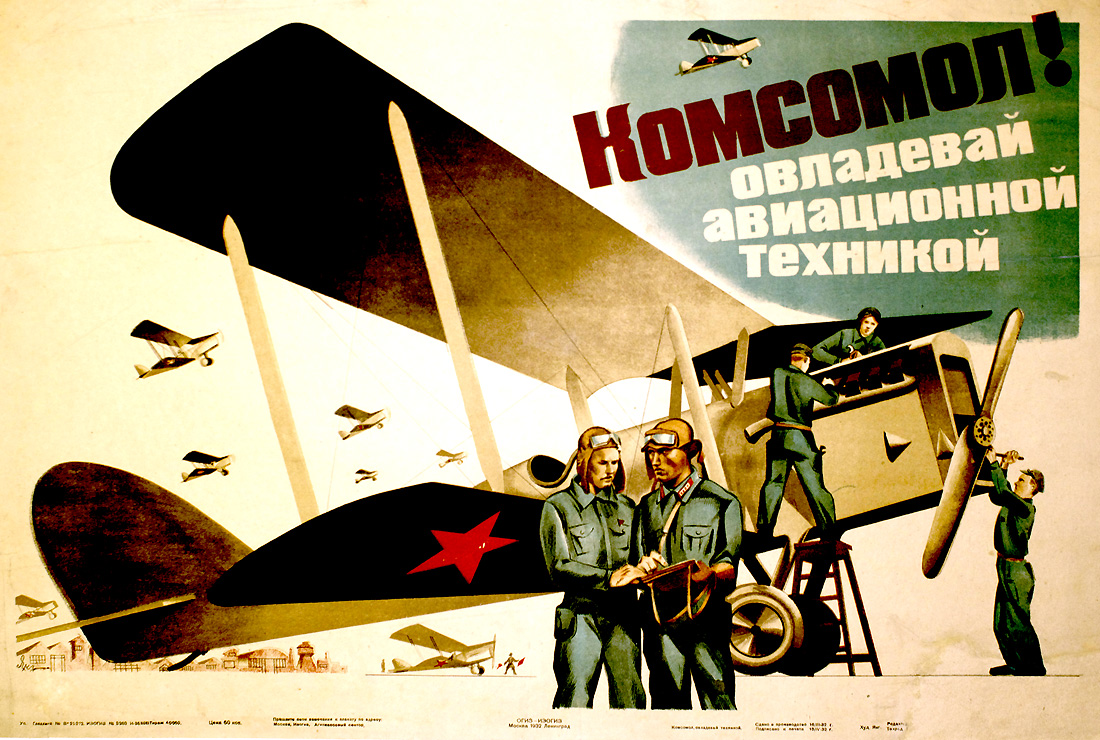 Artist: Ganf (Iang), Iosif Abramovich — Ганф (Янг), Иосиф Абрамович
Iosif Abramovich Ganf was a graphic artist, poster designer, and a commercial illustrator. He was the brother of Soviet cartoonist Iulii Abramovich Ganf. Beginning in 1924, Iosif worked at the Moscow-based newspaper Pravda. He also held illustrator posts at the newspapers Izvestia and Rabochaia Gazeta. From 1927 to 1933, Ganf created political cartoons for the satirical magazines Krokodil (Crocodile) and Smekhach (Laughter). In the early 1930s, he became a member the Association of Workers of the Revolutionary Poster (...
Read More About This Artist
Printer: Printer not indicated —
Publisher: Ogiz-IzoGiz, Moscow-Leningrad — Огиз-Изогиз, Москва-Ленинград
Ogiz was the Association of the State Book and Magazine Publishers. Its main offices were located in Moscow and in Leningrad. The Sovnarkom of the Russian Socialist Federative Soviet Republic established Ogiz in 1930 to centralize publishing activities under a state monopoly in order to eliminate duplication of printed material, streamline and control publishing production and output, and to create a base for marketing books, training and technical manuals. In 1931, the Central Committee of the USSR ...
Read More About This Publisher