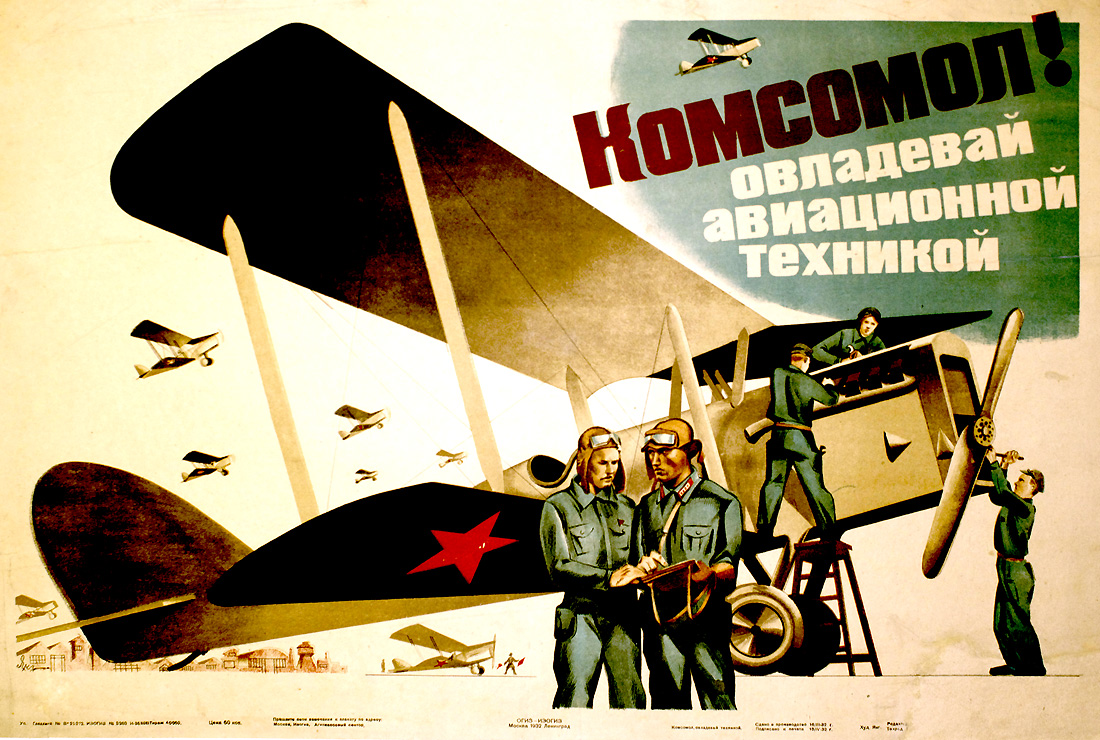 Artist: Ganf (Iang), Iosif Abramovich — Ганф (Янг), Иосиф Абрамович
Iosif Abramovich Ganf was a graphic artist, poster designer and a commercial illustrator. He typically used the pseudonym "Iang" (Yang) from the Russian transliteration of the English word "young". Iosif Ganf was the brother of the Soviet cartoonist Iulii Abramovich Ganf. Beginning in 1924, Iosif worked at the Moscow-based newspaper Pravda. He also held illustrator posts at the newspapers Izvestia and Rabochaia Gazeta. From 1927 to 1933, he illustrated political cartoons for the satirical magazines Krokodil and Smekhach. During the early 1930s, Ganf became a member of the Society of Revolutionary Poster Workers (ORRP). He began participating in exhibitions in 1932 including: the First All-Union Poster Exhibition ("A Poster in the Service of the Five-Year Plan") at the State Tretiakov Gallery, and "Along the Leninist Path: Ten Years Without Lenin" (1933-1934).
Read More...
Printer: Printer not indicated —
Publisher: Ogiz-IzoGiz, Moscow-Leningrad — Огиз-Изогиз, Москва-Ленинград
Ogiz was the Association of the State Book and Magazine Publishers. Its main offices were located in Moscow and in Leningrad. The Sovnarkom of the Russian Socialist Federative Soviet Republic established Ogiz in 1930 to centralize publishing activities under a state monopoly in order to eliminate duplication of printed material, streamline and control publishing production and output, and to create a base for marketing books, training and technical manuals. In 1931, the Central Committee of the USSR ordered certain publications be separated from Ogiz. This principally affected technical manuals and propaganda material issued by the publisher. For example, posters, art magazines and artistic books were placed under Izogiz (Izobrazitel'noe iskusstvo), the fine arts section of Ogiz. In 1949, Ogiz was reorganized and merged into Glavpoligrafizdat, the Main Administration for Matters of the Polygraphic Industry, Publishing and Book Selling. In 1953, Glavpoligrafizdat was reorganized and renamed, Glavizdat. Thereafter, the publishing, printing and bookselling monopoly in the USSR was separated into three distinct divisions. In 1963, Izogiz was merged with the publishing house, "Soviet Artist" (Sovetskii khudozhnik).
Read More...