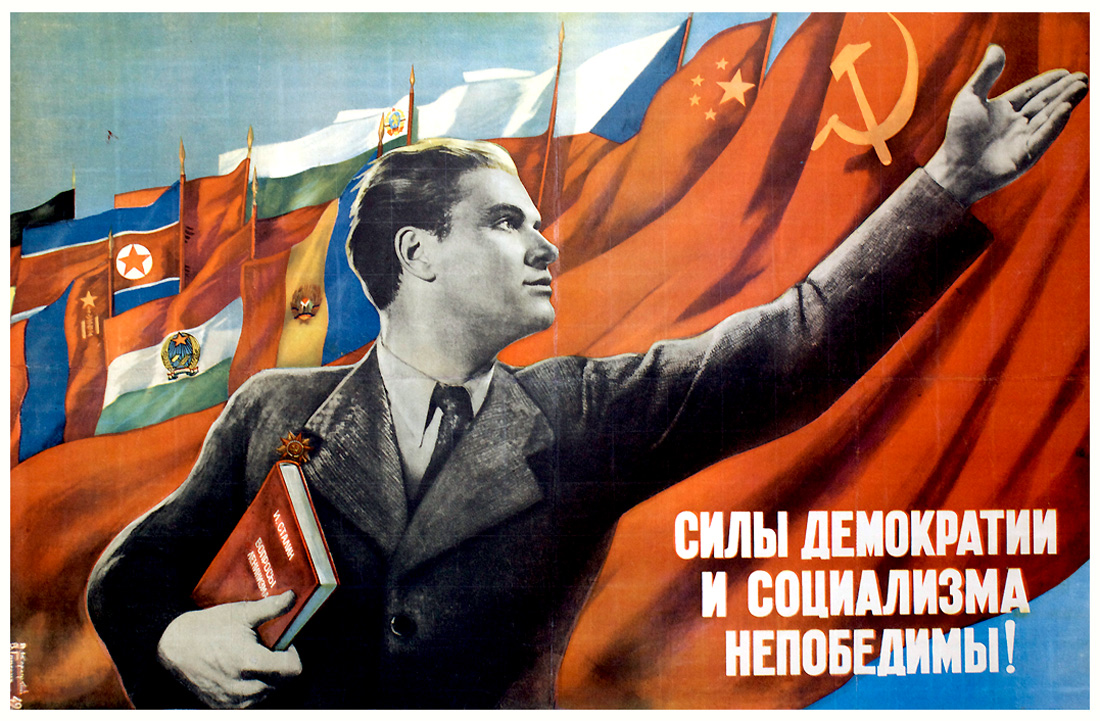 Artist: Koretskii, Viktor Borisovich (Koretsky, Victor) — Корецкий, Виктор Борисович
Of the noted photomontage poster artists Viktor Borisovich Koretskii stands out as one of the most iconic. Koretskii attended the Moscow Secondary School of Professional Art from 1921 to 1929. He began working as a professional graphic designer in 1931 and immediately gained recognition in the Soviet Union. Koretskii perfected his own technique of photomontage using a combination of photographs and pencil drawings topped with gouache -- a mixture of pigments, water and a binding agent. The artist's ...
Read More...
Artist: Gitsevich, Vera Adamovna — Гицевич, Вера Адамовна
Printer: Detgiz (Children's State Book Printing) —
The Detgiz publishing and printing plant in Moscow was located at 49 Sushchevskii Rampart. While it focused on children's books, occasionally it printed political posters. Detgiz was founded in 1933 with the aid of Maxim Gorky, famed Russian author. His participation attracted literary talent, resulting in Soviet writers, artists and educators being dully employed by Detgiz. There were many departments within Detgiz such as fiction, science fiction, classical literature and preschool reading. The firm was also affiliated ...
Read More...
Publisher: State Publishing House, Moscow-Leningrad — Государственное издательство, Москва-Ленинград
For backstory, please see the entries for State Publishing House, Moscow and State Publishing House.
Read More...