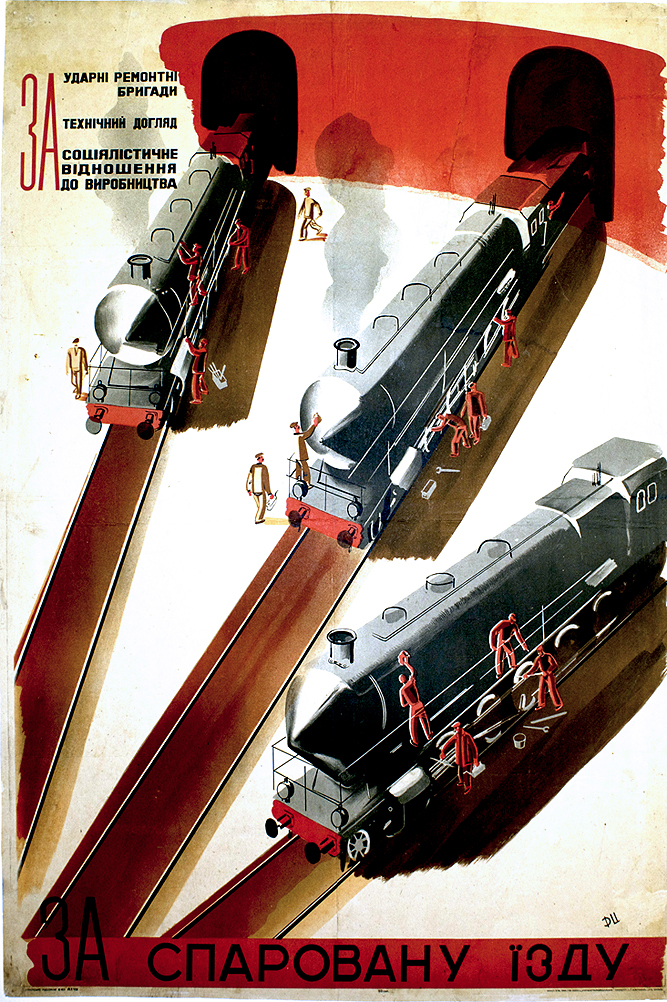 Printer: Chromolit Lithography Workshop named for Comrade Dzerzhinskii, Kharkov — Хромолит Типо-литография имени т. Дзержинского, Харьков
Located in the town of Kharkov in the Ukrainian SSR, the Chromolit Lithography Workshop was named in honor of Feliks Edmundovich Dzerzhinskii (1877-1926). Dzerzhinskii was head of the All-Russian Extraordinary Commission (VChK) that was also known as the Cheka, a "secret" police unit that handed internal and political affairs.
Read More...
Publisher: A.Kh.Ch.U. (Association of Artists of the Red Ukraine) — Ассоциация Художников Красной Украины (АХКУ)
Formed in 1926 but in existence as early as 1923, the Association of Artists of the Red Ukraine (A.Kh.Ch.U.) was an artist collective. While its members were classical artists that trained under the realistic school, they strove to develop a fresh, post-revolutionary art aesthetic akin to the principals of the A.Kh.R.R. (Association of Artists of Revolutionary Russia). A.Kh.Ch.U. had 14 branches around the Ukrainian SSR and it operated a publishing house, managed a poster workshop, and it held local and traveling exhibits. In 1929, a group of the Association's senior-most artists left to form the Ukrainian Artistic Alliance (UMO) in Kiev. In 1930, A.Kh.Ch.U. was renamed VUAPMIT (All-Ukrainian Association of Proletarian Artists) however the entity was dissolved by 1932.
Read More...