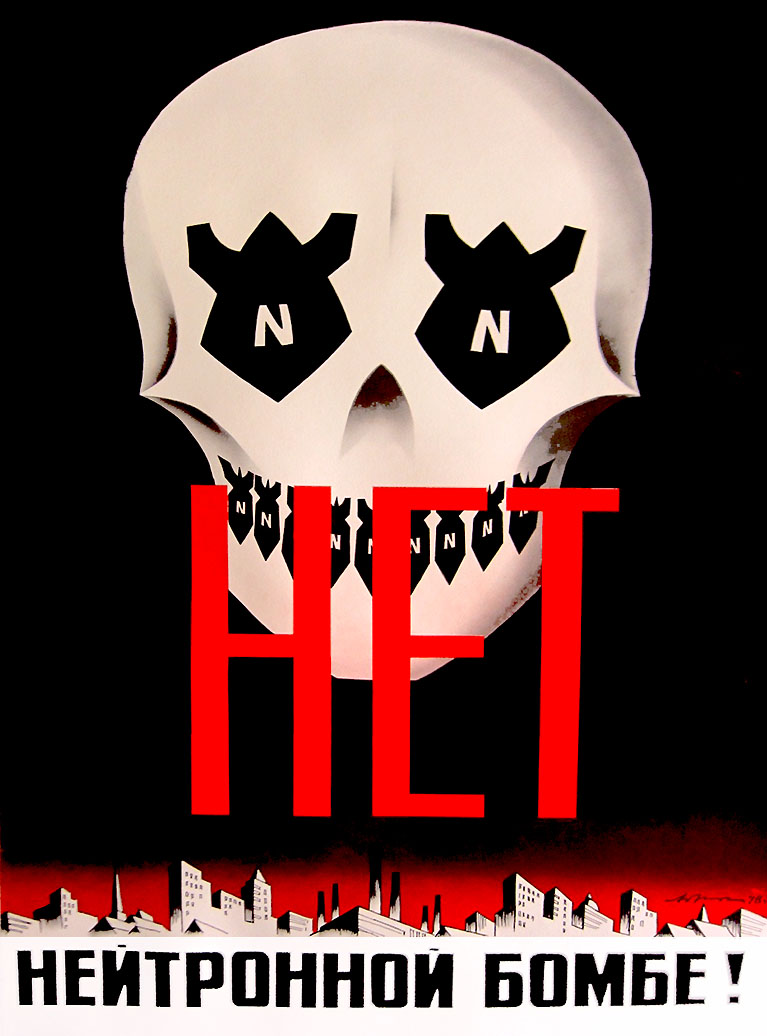 Artist: Abramov, Mark Aleksandrovich — Абрамов, Марк Александрович
Born in Ukraine when it was part of the Russian Empire, Mark Aleksandrovich Abramov studied at the Moscow Civil Engineering Institute (MISI) from 1931 to 1936. Along with his brother, he published cartoons under the pseudonym Moa and they appeared in periodicals such as Ateist [Atheist], Rabochaia Moskva [Working Moscow] and Bezbozhnik [The Godless]. In 1932, his drawings appeared under his name in magazines and newspapers including, Krokodil  [Crocodile], Znamia [Banner] and Sovetskaia Zhenshchina [Soviet Woman]....
Read More About This Artist
Printer: Sotsialistichna Kharkivshchina Publishing, Typography Workshop —
The printer, Sotsialistichna Kharkivshchina (Socialistic Kharkov Region), is also the name of a local newspaper.
Read More About This Printer
Publisher: Plakat (All-Union Poster), Moscow — Плакат
Plakat (All-Union Poster) was created in 1974 in Moscow through the work of the Union of Artists and the Central Committee of the Communist Party. The chief of its poster department was Dmitry Akimovich Isaev. Plakat publishers existed until 1991 whereupon it was renamed Panorama publishers.
Read More About This Publisher