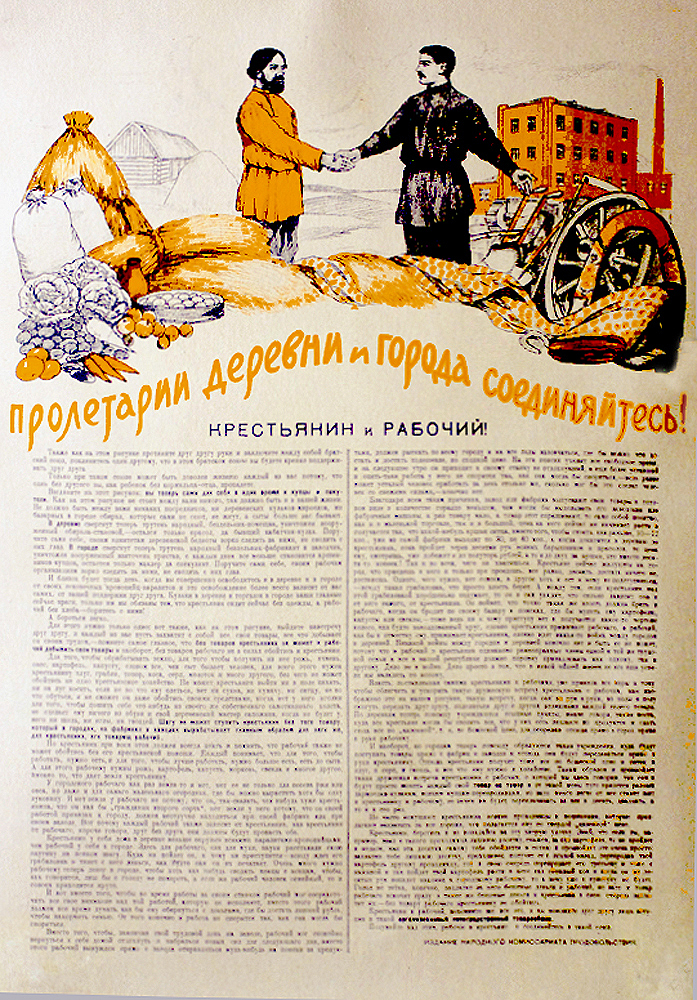 Artist: Artist Unknown — неизвестный художник
The artist's name on the poster is not indicated. By assigning Artist Unknown to a poster it also could mean the artist used a chop mark whereby no signature is seen thus rendering the artist's identity anonymous.
Read More About This Artist
Printer: Printer not indicated —
Publisher: Narkomprod (People's Commissariat of Food) — Наркомпрод
Prior to Bolshevik control, the procurement and management of foodstuffs in Russia was carried out via administrative divisions. To change this, Narkomprod (People's Commissariat of Food) was created by the Bolsheviks to manage food supply for the public and military, and to take charge of the procurement of agricultural implements, seeds and products of mass consumption. Through a government directive in May 1918, Narkomprod was given singular control of food distribution under a centralized system. With ...
Read More About This Publisher