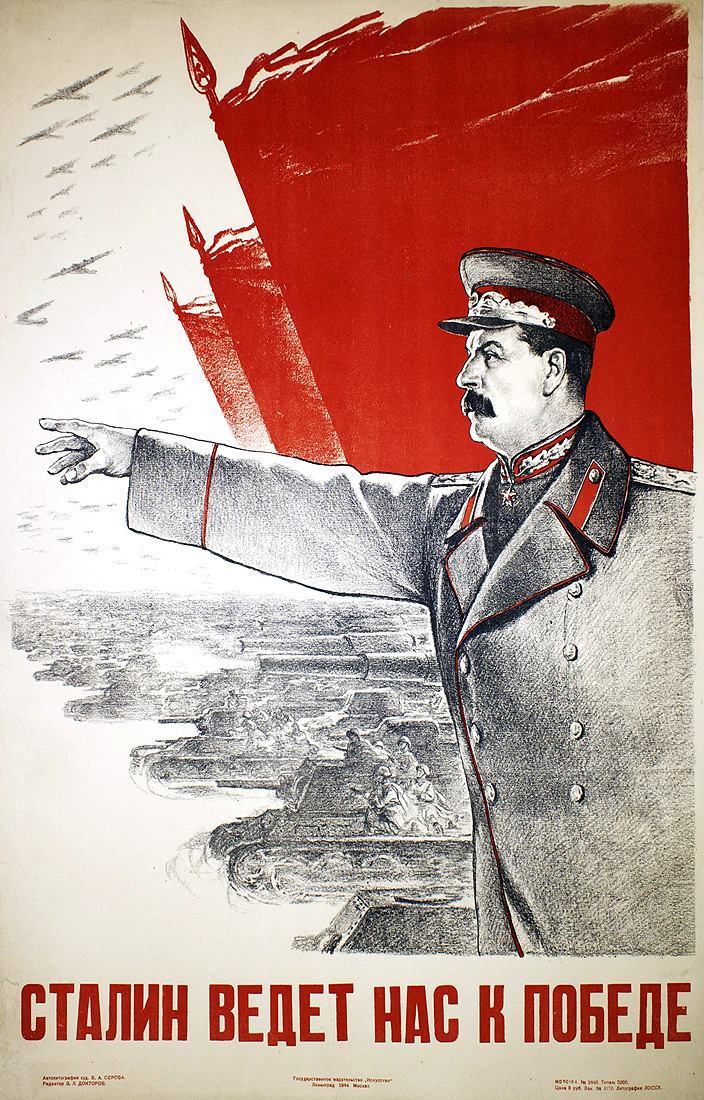 Artist: Serov, Vladimir Aleksandrovich — Серов, Владимир Александрович
Vladimir Aleksandrovich Serov was a painter, poster artist and illustrator who primarily worked in the Socialist Realism aesthetic. Born in a small town situated on the Volga River; Serov graduated from InPII (Institute of Proletarian Visual Arts) in Leningrad (St. Petesburg). He went on to perform his post-graduate work at InZhSA (Institute of Art, Sculpture and Architecture) -- the successor institute to InPII where he served as an instructor there from the 1930s until the 1960...
Read More About This Artist
Printer: Leningrad Union of Soviet Artists (LOSSKh) — Ленинградское отделение союза советских художников (ЛОССХ)
During the early 1930s, professional painters in the USSR were organized into the Union of Soviet Artists. The main union had regional and local branches and one of them was the Union of Artists of Leningrad (LOSSKh). It was established in 1932 as a creative and artistic union composed of artists as well as art critics. The noted painter Kuzma Petrov-Vodkin (1878-1939) was elected its first chairman. The Leningrad branch also had an experimental lithographic workshop ...
Read More About This Printer
Publisher: Iskusstvo (Art Publishing House), Moscow-Leningrad — Искусство, Москва-Ленинград
Iskusstvo was the Art Publishing House (A.K.A. Visual Arts Publishing) that was created in 1936 from Ogiz-Izogiz (State Art and Literature Publishing House). It disseminated books and journals dealing with graphic design and the fine arts, and it issued numerous posters. Since the Iskusstvo banner was part of the State Printing Works in Leningrad (St. Petersburg) and Moscow, its two main offices were located in those two cities.
Read More About This Publisher