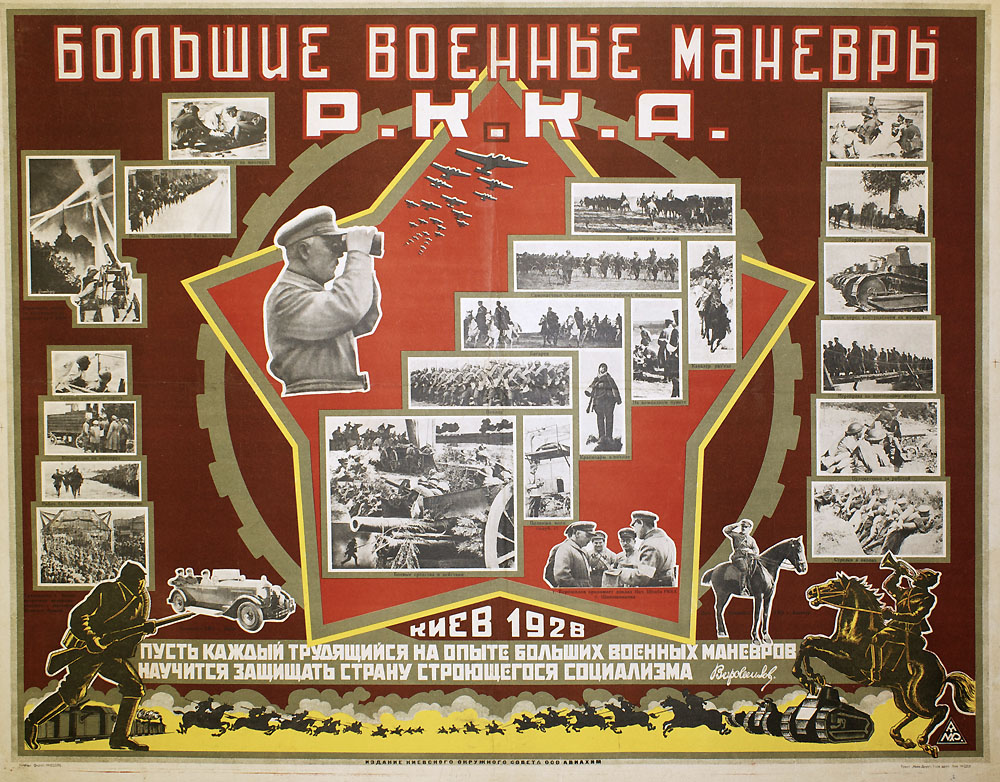 Printer: Kiev-Druk Trust Typography Printing House, Kiev — Tипография Киев-Друк Трест, Киев
Kiev-Druk (i.e. Kiev-Printing) was a major typographic firm in the Ukrainian Soviet Socialist Republic (Ukrainian SSR) from the 1920s into the 1930s. It turned out printed materials including books and posters. While its offices were located at 19 Lenin Boulevard in Kiev, the printer also had satellite departments around the Ukrainian SSR.
Read More About This Printer
Publisher: Osoaviakhim (Societies of assistance to defense and aviation-chemical construction) — Осоавиахим (Союз обществ содействия обороне и авиационно-химическому строительству СССР)
Societies of Assistance to the Defense and Aviation-Chemical Construction of the USSR (Osoaviakhim) was established in 1925-1926 via the merger of Dobrokhim, the Voluntary Society of Friends of Chemical Defense and Chemical Industry and of ODAF, the Society of Friends of the Air Force. In 1948, Osoaviakhim was re-structured into three societies: the Voluntary Society of Assistance to the Army (DOSARM), the Voluntary Society of Assistance to the Air Force (DOSAV) and the Voluntary Society of ...
Read More About This Publisher