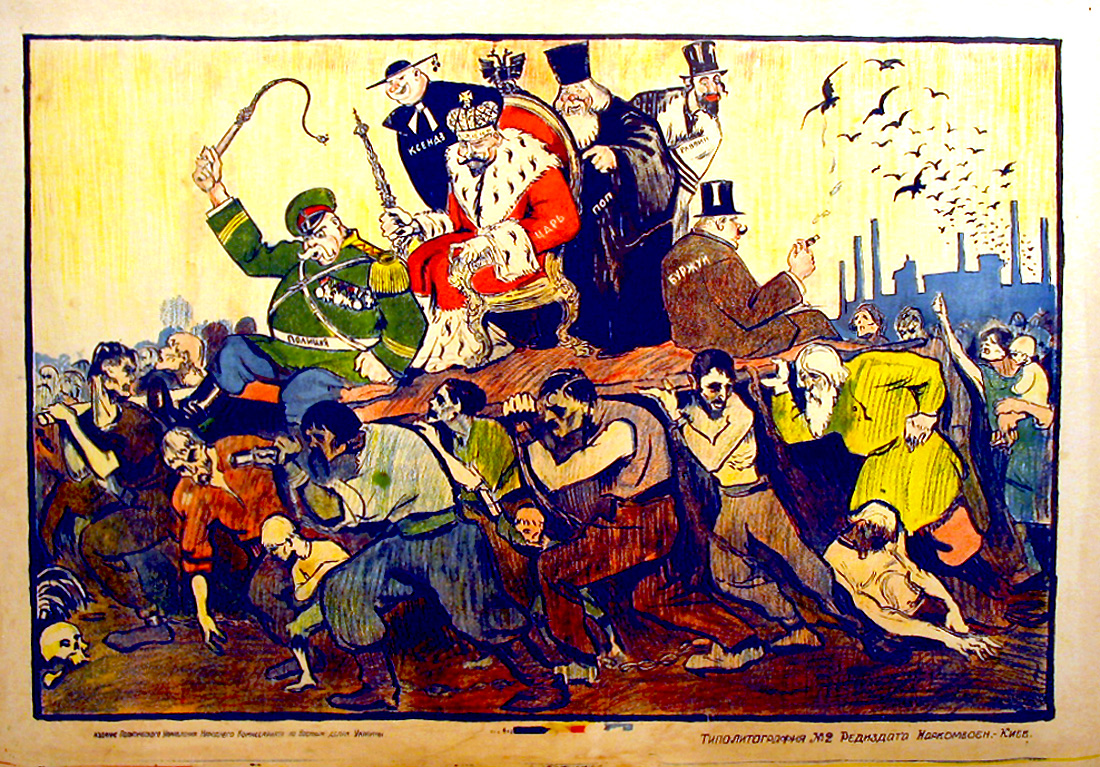 Artist: Artist Unknown — неизвестный художник
The artist's name on the poster is not indicated. By assigning Artist Unknown to a poster it also could mean the artist used a chop mark whereby no signature is seen thus rendering the artist's identity anonymous.
Read More About This Artist
Printer: Redizdat (Editorial and Publishing Department) —
Redizdat was created around mid-1919. It opened printing and publishing outlets in various Soviet-controlled zones during the Russian Civil War. Between April and June 1919, the Ukrainian branch of Redizdat (in concert with Narkomvoen, Ukraine) printed over six million propaganda leaflets and over one million copies of the book Red Army. Additionally, Redizdat printed or published materials for Narkomzem (People's Commissariat for Agriculture and Foodstuffs) and the UKRPURA (Ukrainian Political Administration) during the civil war. By 1937, ...
Read More About This Printer
Publisher: Narkomvoen (People's Commissariat for Military Affairs) — Наркомвоен
When the Bolsheviks took control of the government in 1917 they formed a Committee for Military Affairs to establish their military organization. Soon after, a formal reorganization of the nation's armed forces coincided with the dismantling of the War Ministry that had been part of the Russian Provisional Government prior to Bolshevik control. Staff loyal to the Imperial Russian and White Russian commands was "purged" and in their place, military "specialists" were ...
Read More About This Publisher