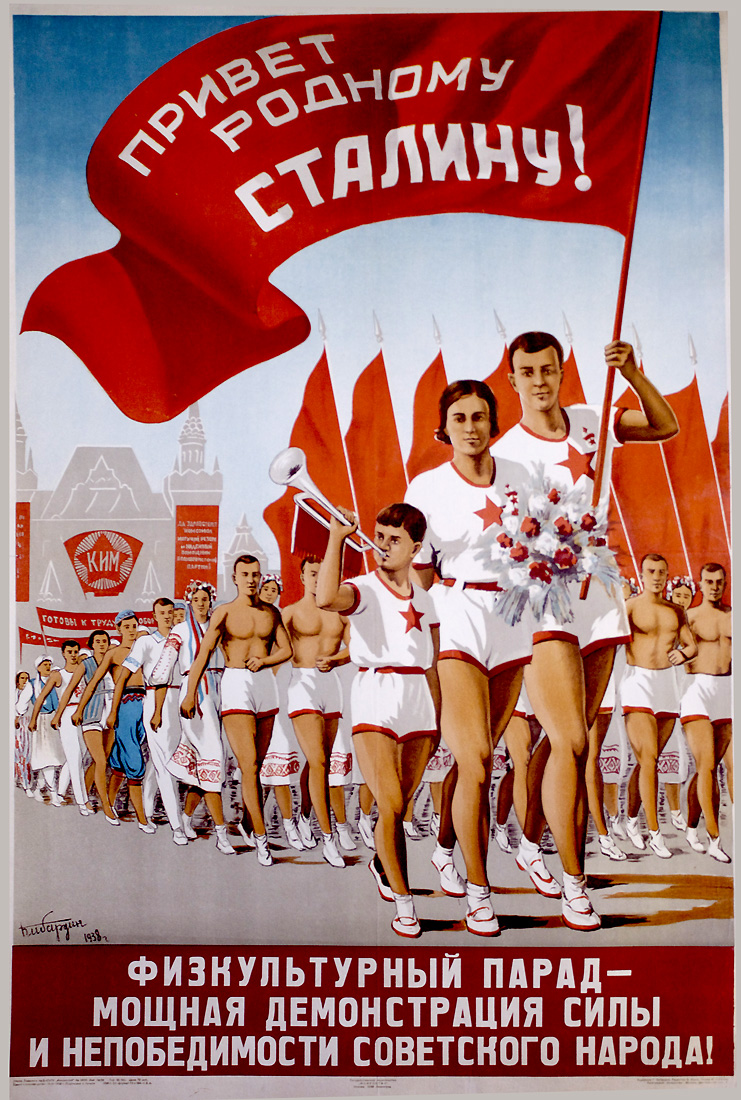 Artist: Kibardin, Georgii Vladimirovich — Кибардин, Георгий Владимирович
Georgii Vladimirovich Kibardin was born in a desolate part of the Russian Empire. In his youth, he determinedly ventured to Moscow where he attended VKhUTEMAS [Higher Art and Technical Studios] studying under the tutelage of the noted Russian artist, Ilya Ivanovich Mashkov. In the 1920s, Georgii Kibardin attended courses at AKhRR (Association of Artists of Revolutionary Russia). In 1923, he joined its successor association and graduated that same year. Kibardin began to exhibit professionally by 1928 although ...
Read More About This Artist
Publisher: Iskusstvo (Art Publishing House), Moscow-Leningrad — Искусство, Москва-Ленинград
Iskusstvo was the Art Publishing House (A.K.A. Visual Arts Publishing) that was created in 1936 from Ogiz-Izogiz (State Art and Literature Publishing House). It disseminated books and journals dealing with graphic design and the fine arts, and it issued numerous posters. Since the Iskusstvo banner was part of the State Printing Works in Leningrad (St. Petersburg) and Moscow, its two main offices were located in those two cities.
Read More About This Publisher