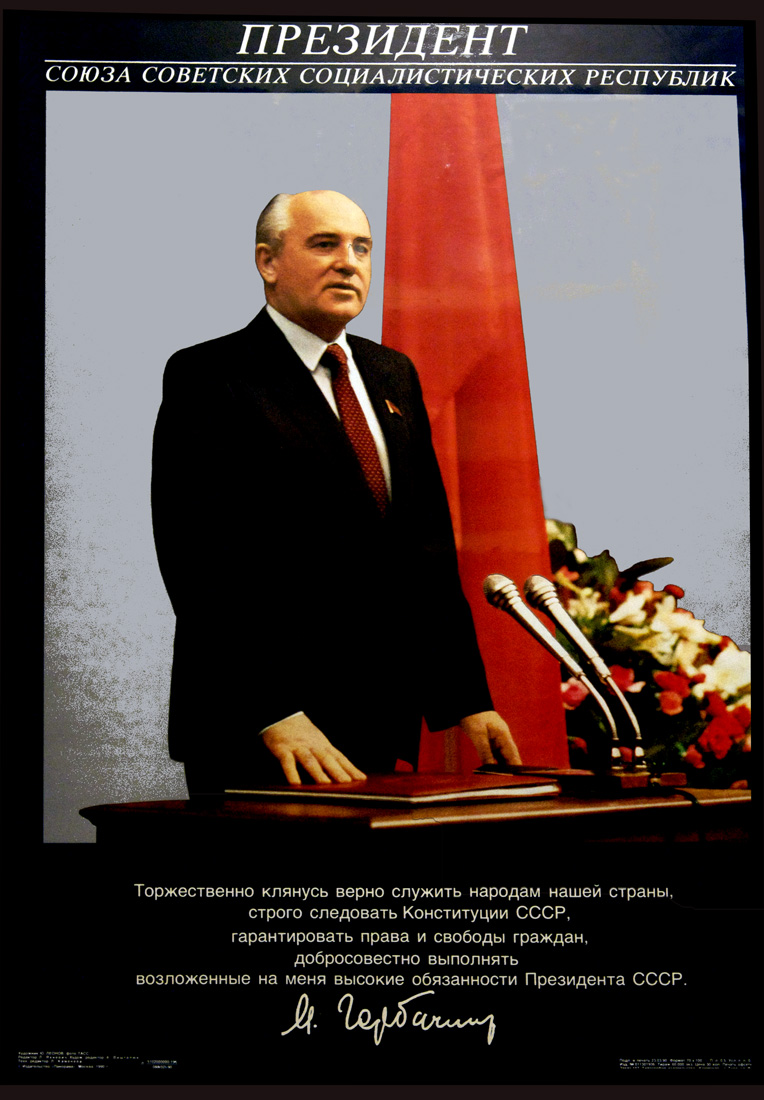 Artist: Leonov, Iurii Borisovich — Леонов, Юрий Борисович
Printer: Kommunar Publishing House Typography Workshop, Tula — Типография Коммунар, Тула
Kommunar Publishing was located in the city of Tula at 150 Friedrich Engels Street. The publishing house issued the newspaper "Kommunar".
Read More About This Printer
Publisher: Panorama Publishers, Moscow — Издательство Панорама, Москва
Panorama Publishing House was reportedly the largest publishing house in the Soviet Union in terms of poster production. International publishing directories of the early 1990s indicate that Panorama's offices were located at 38 Bol'shoi Tishinskii Lane in Moscow. The publisher's history dates to 1974 when it was initially formed as Plakat (All-Union Poster) of Moscow. In 1990, it was named Panorama and starting in 1991; Panorama expanded its output to include fiction, reference literature and magazines.
Read More About This Publisher