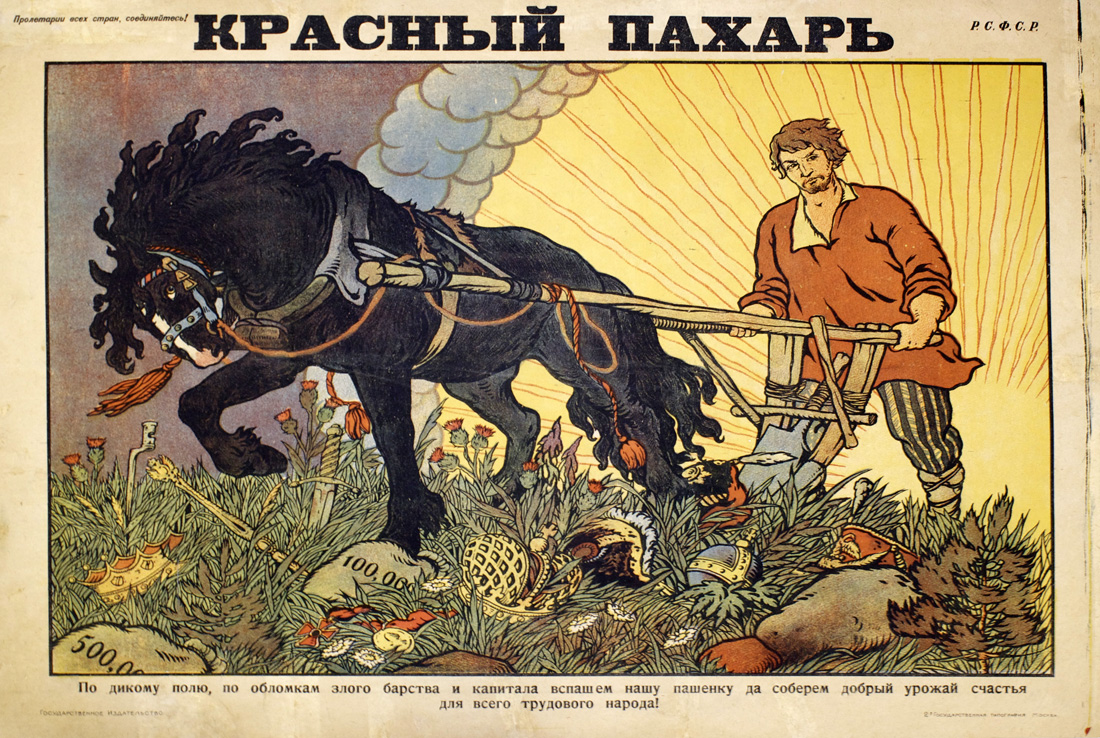 Artist: Zvorykin, Boris Vasilevich — Зворыкин, Борис Васильевич
Boris Vasil'evich Zvorykin was a graphic designer and book illustrator in early 20th century Russia. His rich illustrations are characterized by colorful and decorative details. Zvorykin is principally associated with the Neo-Russian art movement of the early 20th century. The son of a Moscow-based merchant, Zvorykin graduated from his core studies in 1892 and went on to study for one year at the Moscow School of Painting, Sculpture and Architecture. By 1898 his illustrations were published in ...
Read More About This Artist
Printer: 2nd State Typography Lithography Workshop, Moscow — 2-я Государственная Типография, Москва
The 2nd State Typography Lithography Workshop was located in Moscow at 9 Trekhprudnyi Lane near the intersection of Mamonovskii Lane. The workshop occupied the former A.A. Levinson Partnership. Levenson's Moscow printing firm dates to 1887 when Aleksandr Aleksandrovich Levenson developed a plant with a speed press. His operation expanded to 450 workers by 1913 and at one point, his firm operated six of Moscow's eighteen high-speed presses. During World War I, Levinson's operation was subjugated under the Zemgorom (...
Read More About This Printer
Publisher: State Publishing House, Moscow — Государственное издательство, Москва
In May 1919, the All-Russian Central Executive Committee created the State Publishing House of the RSFSR (Russian Soviet Federative Socialist Republic), Moscow. The State Publishing House had its origins in Imperial Russia as the Royal Print Yard in St. Petersburg. As the Red Army controlled more provinces and cities in former Imperial Russia, the State Publishing House developed offices outside St. Petersburg. The State Publishing House, Moscow is sometimes cited in historical references as the "...
Read More About This Publisher