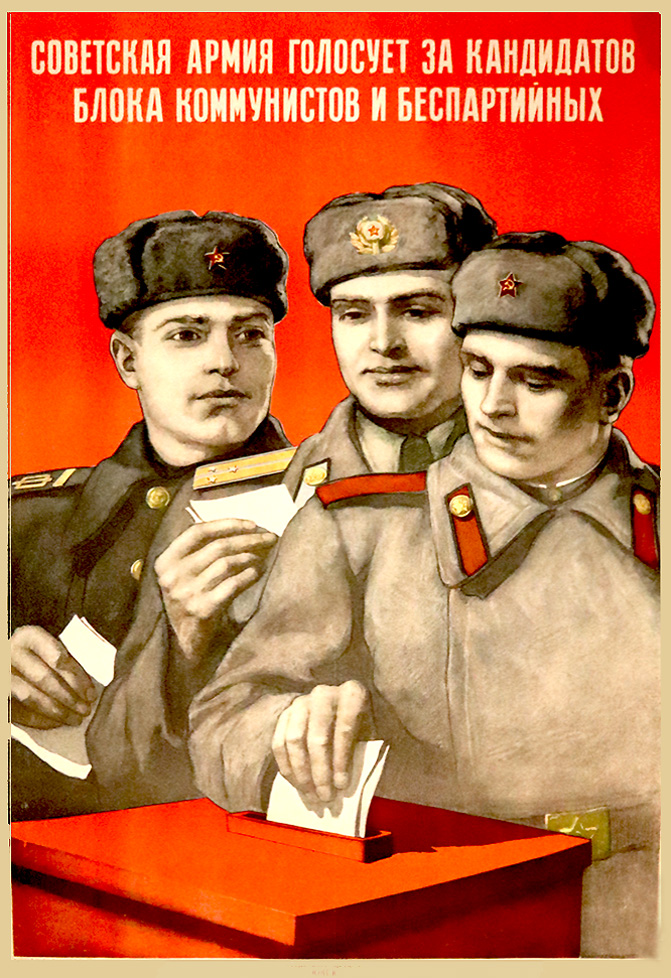 Artist: Koliabin, Vladimir Georgievich — Колябин, Владимир Георгиевич
Vladimir Georgievich Koliabin was a Soviet painter and graphic artist. Born in the small village of Kibirevo located in rural Vladimir Region; his family moved to the industrial city of Orekhovo-Zuevo (Moscow Region) when he was a child. Koliabin began his higher education at the Moscow Art School in memory of 1905 where he was enrolled from 1937 to 1940. In the autumn of 1940, while still in school, he was called up for military service in the Red ...
Read More About This Artist
Printer: 7th Typography Workshop of UVI/UMVI —
UVI signifies the "Military Information Management Board" and UVMI signifies the "Office of Naval Publishing".
Read More About This Printer
Publisher: Iskusstvo (Art Publishing House), Moscow-Leningrad — Искусство, Москва-Ленинград
Iskusstvo was the Art Publishing House (A.K.A. Visual Arts Publishing) that was created in 1936 from Ogiz-Izogiz (State Art and Literature Publishing House). It disseminated books and journals dealing with graphic design and the fine arts, and it issued numerous posters. Since the Iskusstvo banner was part of the State Printing Works in Leningrad (St. Petersburg) and Moscow, its two main offices were located in those two cities.
Read More About This Publisher