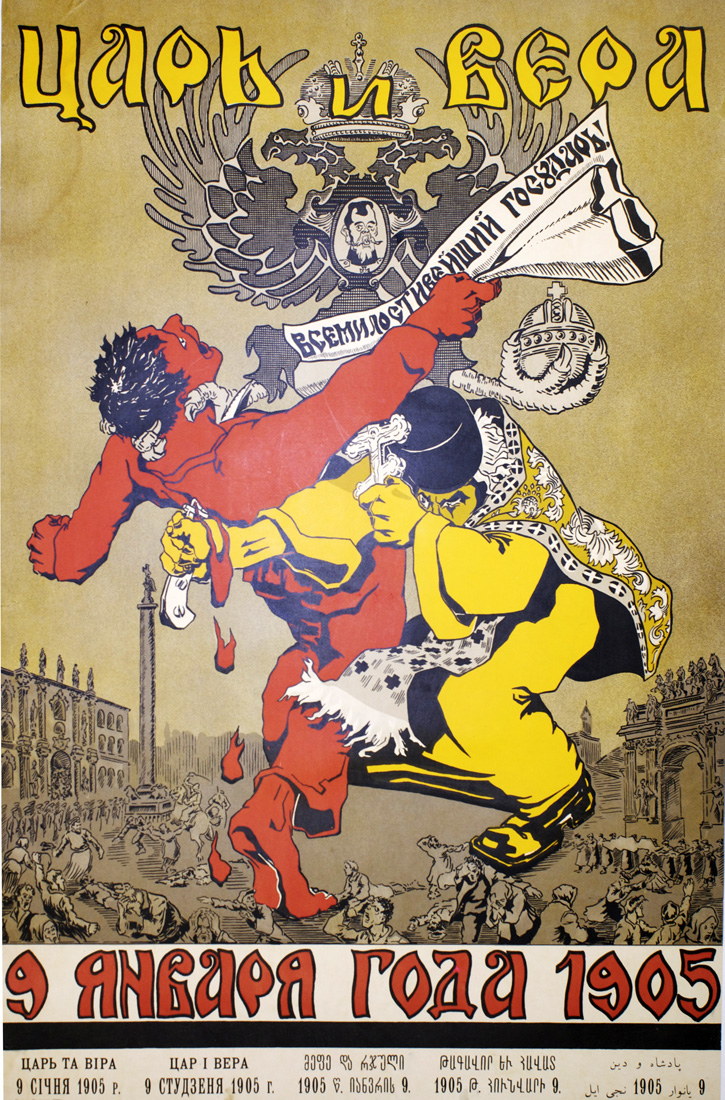 Artist: Artist Unknown — неизвестный художник
The artist's name on the poster is not indicated. By assigning Artist Unknown to a poster it also could mean the artist used a chop mark whereby no signature is seen thus rendering the artist's identity anonymous.
Read More About This Artist
Printer: Goznak Printing Plant, Moscow —
Goznak is the Russian securities entity. It controls the mints that strike coins and manufacture orders, decorations, and commemorative medals. It prints currency and in the early period of Soviet history, it printed a selection of posters. The printer is named for Viacheslav Mikhailovich Molotov (1890-1986), Soviet Minister of Foreign Affairs.
Read More About This Printer