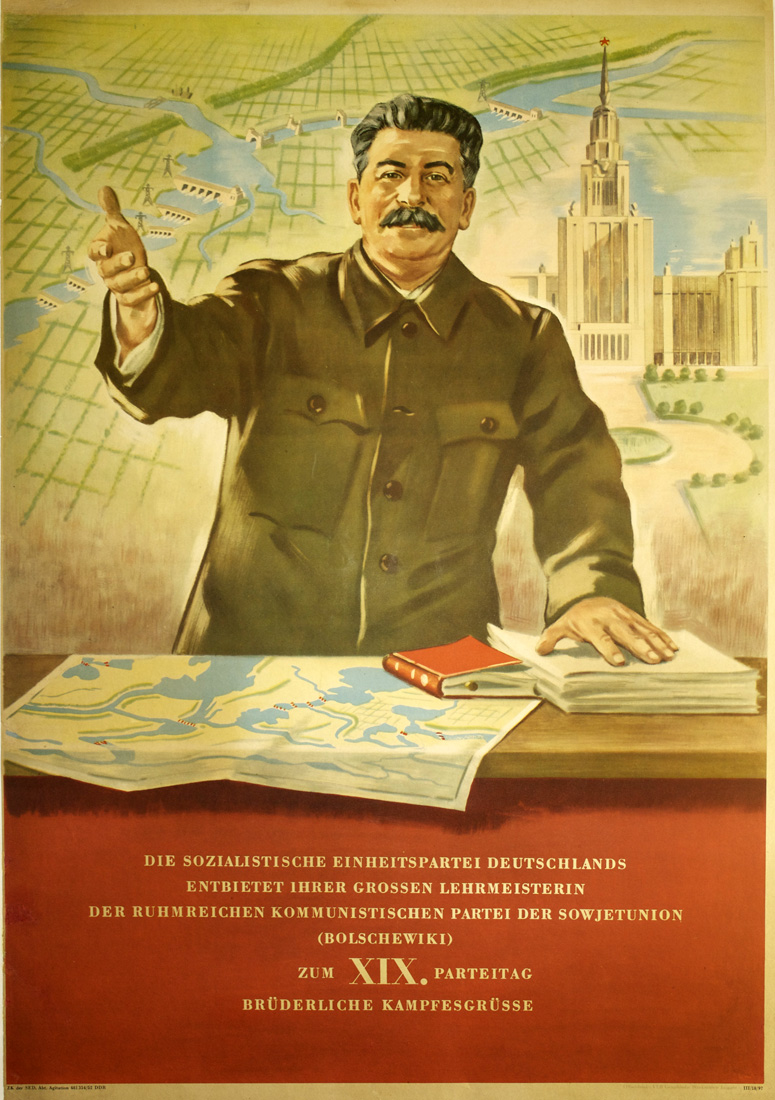 Artist: Artist Unknown — неизвестный художник
The artist's name on the poster is not indicated. By assigning Artist Unknown to a poster it also could mean the artist used a chop mark whereby no signature is seen thus rendering the artist's identity anonymous.
Read More About This Artist
Printer: VEB (People's Enterprise) Printer, [East Germany] —
VEB means "Volkseigener Betrieb", a People's Enterprise (i.e., Government owned)
Read More About This Printer
Publisher: Central Committee of the Socialist Unity Party, East Germany —
The Socialist Unity Party of Germany or, SED (Sozialistische Einheitspartei Deutschlands), was the ruling party in the East German parliament. The nation of East Germany (Deutsche Demokratische Republik) or DDR, existed from 1949 to 1990.
Read More About This Publisher