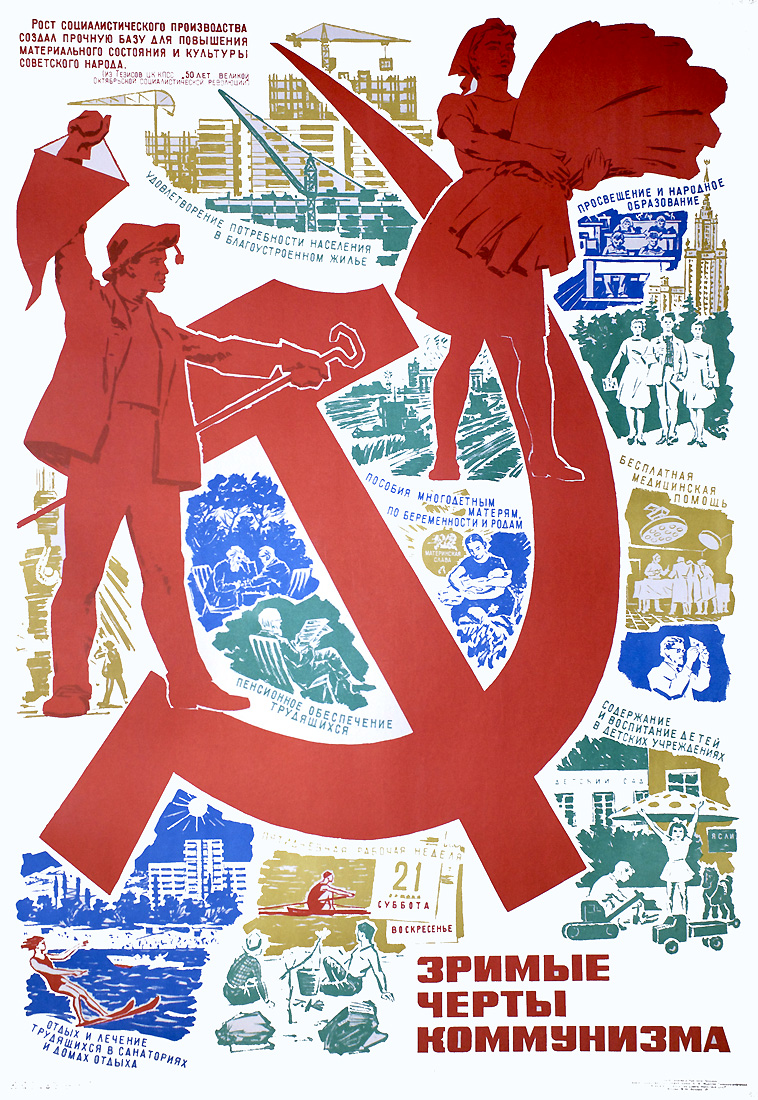 Artist: Naryshkin, Viacheslav Aleksandrovich — Нарышкин, Вячеслав Александрович
Printer: 1st Exemplary Typography Workshop named for A. A. Zhdanov, Moscow — 1-я Образцовая типография им. А.А. Жданова
The 1st Exemplary Typography Workshop was named in honor of Andrei Alexandrovich Zhdanov (1896-1948), a Soviet military leader and a senior member of the Politburo who died in 1948. Reportedly, Andrei Zhdanov controlled the atomic espionage division of the USSR and he was Josef Stalin's closest confidant. Historically, the 1st Exemplary Typography Workshop began as the Sharapov-Sytin Partnerhip, a printing workshop formed before the Russian Revolution. Ivan Dmitrievich Sytin (1851-1934) was the son of a peasant. ...
Read More About This Printer
Publisher: Sovetskii Khudozhnik (Soviet Artist), Moscow — Советский художник, Москва
Sovetskii Khudozhnik (Soviet Artist) was a publishing house that chiefly served the Artists' Union of the USSR. The house was founded in Moscow in 1963 during a period of reorganization within the state publishing sector. Sovetskii Khudozhnik turned out albums, art reproductions, postcards and art books, catalogs, brochures and, posters. It also produced illustrated monographs on contemporary artists and collections. In the early 1990s, it was renamed Galart Publishing House.
Read More About This Publisher