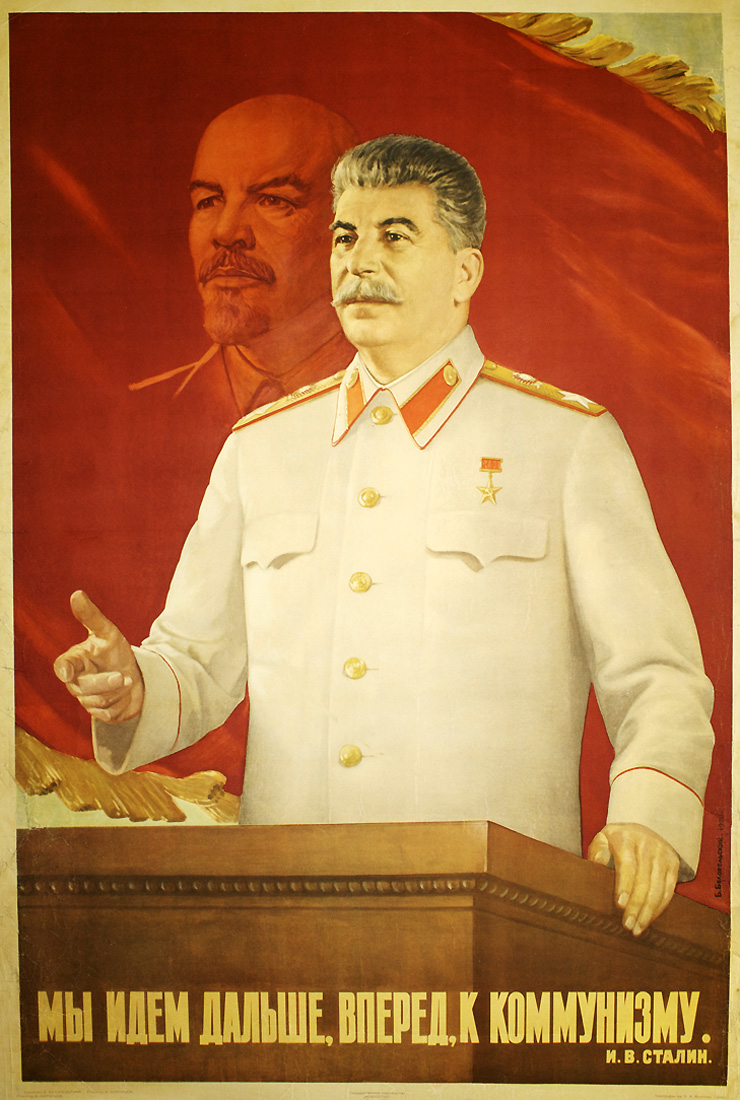 Artist: Belopol'skii, Boris Naumovich — Белопольский, Борис Наумович
Printer: Goznak Printing Plant, Moscow —
Goznak is the Russian securities entity. It controls the mints that strike coins and manufacture orders, decorations, and commemorative medals. It prints currency and in the early period of Soviet history, it printed a selection of posters. The printer is named for Viacheslav Mikhailovich Molotov (1890-1986), Soviet Minister of Foreign Affairs.
Read More About This Printer
Publisher: Iskusstvo (Art Publishing House), Moscow — Искусство, Москва
Iskusstvo was the Art Publishing House (A.K.A. Visual Arts Publishing) that was created in 1936 from Ogiz-Izogiz (State Art and Literature Publishing House). It disseminated books and journals dealing with graphic design and the fine arts, and it issued numerous posters. Since the Iskusstvo banner was part of the State Printing Works in Leningrad (St. Petersburg) and Moscow, its two main offices were located in those two cities.
Read More About This Publisher