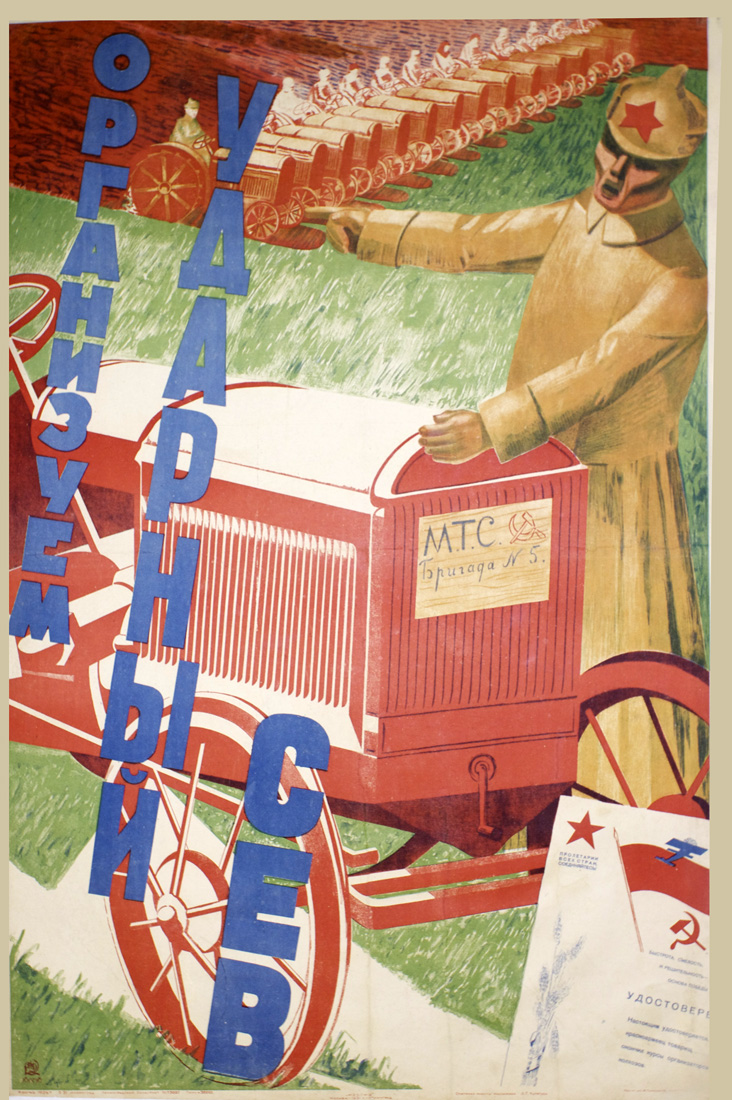 Artist: Chupiatov, Leonid Terent'evich — Чупятов, Леонид Терентьевич
Leonid Chupiatov attended a drawing school affiliated with OPKh (Society for the Encouragement of the Arts) in Saint Petersburg from 1909 to 1910. After taking lessons in private studios, he attended SVOMAS (Free State Art Studios) and was under the tutelage of Kuz'ma Petrov-Vodkin, from 1918 to 1919.  Vodkin played an important role in Chupiatov's artistic development. From 1921 to 1925, Chupiatov worked at the research department of VKhUTEMAS (Higher Art and Technical Studios) and was a member of various a...
Read More About This Artist
Printer: Printer not indicated —
Publisher: IzoGiz (State Publishing House of Fine Art) — Изогиз (Государственное издательство изобразительного искусства)
The history of IzoGiz begins with the formation of Ogiz, the Association of the State Book and Magazine Publishers. In 1930, the Sovnarkom of the Russian Socialist Federative Soviet Republic established Ogiz to centralize publishing under a monopoly in order to eliminate duplication of printed material, to streamline and control publishing production and its output, and to create a base for marketing books, training and technical manuals. In 1931, the Central Committee of the USSR ordered certain ...
Read More About This Publisher