Soviet Publishing and Printing Marks
After the artist produced their maquette, the poster's preliminary sketch, it was sent to the publisher and to the censorship bureau for approvals. If the design was approved by the censor and editors, the printer prepared the poster for production. In the Soviet Union, millions of posters were produced by the government from 1917 to 1991, so the publisher and the printer were both critical to poster production and output.
Printers often used a symbol (called a chop) to distinguish where the poster was produced. Below you can view a collection of Soviet-era publishing and printing marks taken from selected posters in the Poster Plakat Collection.
---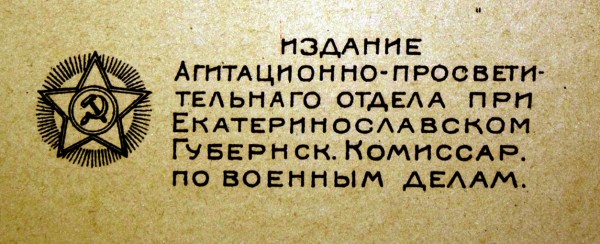 ---
Publisher's Marks from Administrative Organizations
Soviet governmental agencies put their own publishing and printing marks on posters they created inter-departmentally. Below are a sample of various chop marks and their histories.