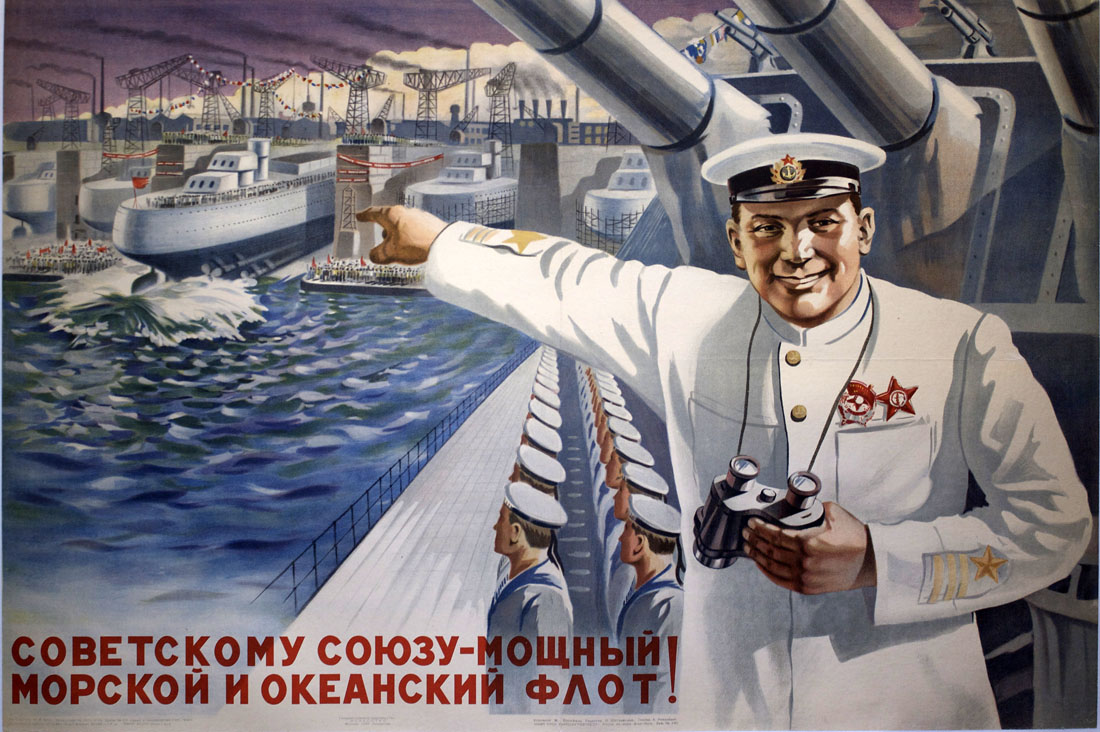 Artist: Bronfman, M. — Бронфман, М.
Printer: NKMP Lithography Workshop of Ukrpoligraftrust Book and Publishing Plant, Kiev — НКМП УССР Укрполиграфтрест, Литография книжно-журн фабрика, Киев
NKMP (People's Commissariat of Local Industry) utilized the lithography workshop under the management of the Ukrpoligraftrust (Ukrainian Printing Trust). The workshop was located at 59 Henri Barbusse (a.k.a. Vasilii Tiutiunnik) Street in Kiev, the capital of the Ukrainian Soviet Socialist Republic.
Read More About This Printer
Publisher: Iskusstvo (Art Publishing House), Moscow-Leningrad — Искусство, Москва-Ленинград
Iskusstvo was the Art Publishing House (A.K.A. Visual Arts Publishing) that was created in 1936 from Ogiz-Izogiz (State Art and Literature Publishing House). It disseminated books and journals dealing with graphic design and the fine arts, and it issued numerous posters. Since the Iskusstvo banner was part of the State Printing Works in Leningrad (St. Petersburg) and Moscow, its two main offices were located in those two cities.
Read More About This Publisher