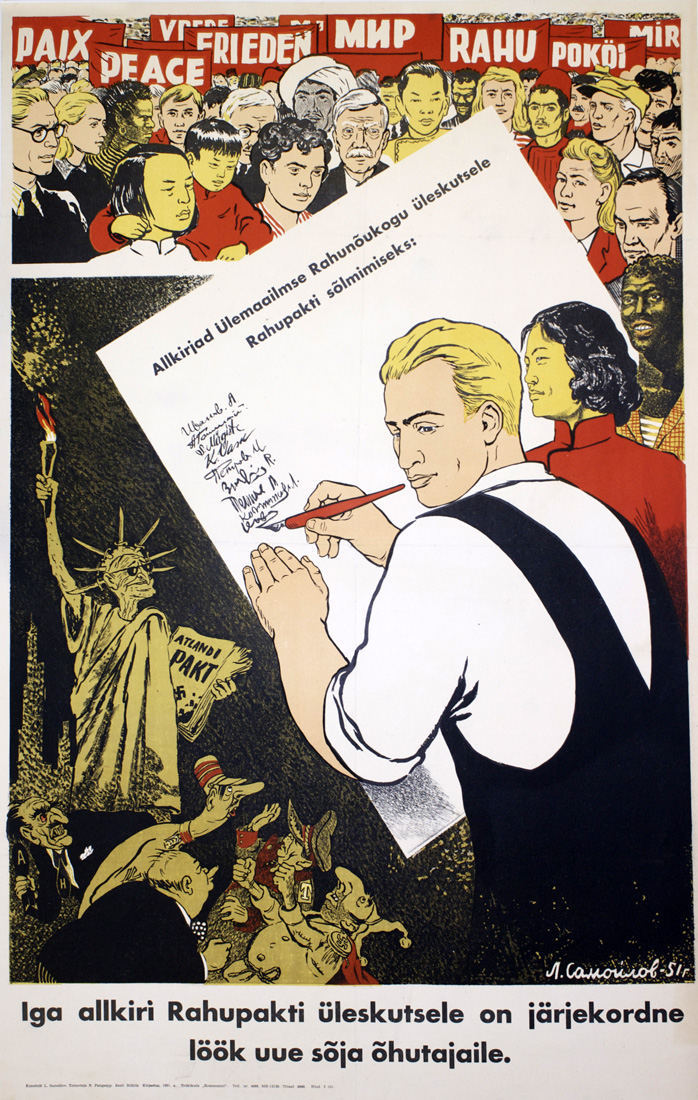 Artist: Samoilov-Babin, Lev Samoilovich — Самойлов-Бабин, Лев Самойлович
Lev Samoilovich Samoilov-Babin was a Soviet painter, poster artist, cartoonist and illustrator. In his youth, his family moved to Kharkov, Ukraine due to hostilities caused by the Russian Civil War. In Kharkov, he studied at the city's art school and went on to continue his education at the Ilya Repin Leningrad Institute of Art. When his studies were interrupted by the war, Samoilov-Babin went on to serve in the Russo-Finnish War (1939-1940), and in th...
Read More About This Artist
Publisher: Estonian National Publishing, Tallinn — Эстонское государственное издательство, Таллинн
Estonian National Publishing (Eesti Riiklik Kirjastus) was the state-owned publishing entity of the Estonian Soviet Socialist Republic. The publisher was also known as Estonian State Press and it printed literature and ephemera. In 1940, it began operations as the Tartu State Publishing House (until 1941), and around 1944 it moved to the capital city of Tallinn. In addition to publishing books and posters; Estonian National Publishing disseminated works of fiction and art. During a 1949 reorganization, the publishing house ...
Read More About This Publisher