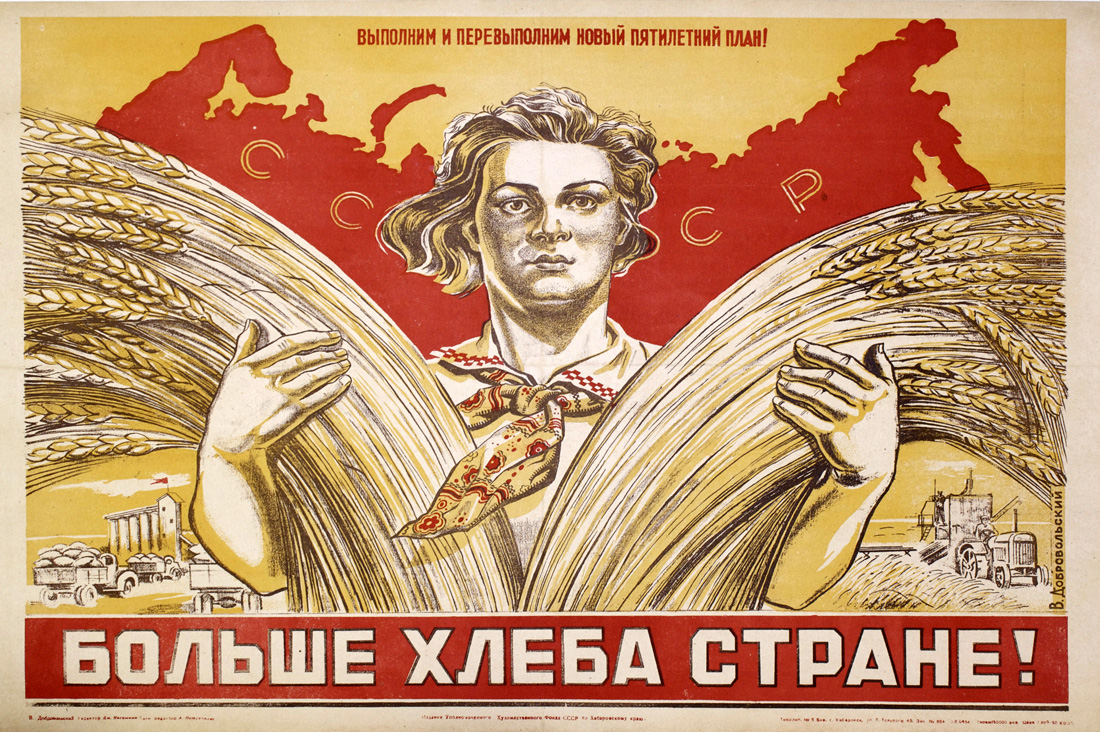 Artist: Dobrovol'skii, Vladimir Petrovich — Добровольский, Владимир Петрович
Vladimir Petrovich Dobrovol'skii was born in the Irkutsk Oblast in the town of Usolye-Sibirskoye located on the Angara River. Although he was never formally educated in art it was at an early age that he showed talent. From the 1930s until the 1970s, Dobrovol'skii contributed political caricature illustrations for the newspapers "Pravda" (Truth), "Komsomolskaya Pravda" (Komsomol Truth), "Izvestiya" (News), "Sovetskaya Rossiya" (Soviet Russia) in addition to the ...
Read More About This Artist
Printer: 5th Typolithography Workshop, Khabarovsk — 5-я типолитография, Хабаровск
Little historical information is available on the 5th Typolithography Workshop in Khabarovsk. According published sources from the Soviet-era, during the mid-1950s, the 5th Typolithography was under the management of Gostatizdat (State Statistical Publishing House). The city of Khabarovsk is in Far Eastern Russia, and the printer was situated at 45 Lеv Tolstoi Street.
Read More About This Printer
Publisher: Art Fund of the USSR — Художественный фонд СССР (РСФСР)
The Art Fund of the USSR was an organization developed with financial support of the state and with the Artists' Union of the USSR. The Artists' Union of the USSR administered the Art Fund of the USSR in addition to managing the Board of Exhibitions, the Central Educational and Experimental Workshop, the Propaganda Poster Agency, and the Sovetskii Khudozhnik Publishing House. Via decree, wages paid to union artists and designers included payments to the Art Fund...
Read More About This Publisher