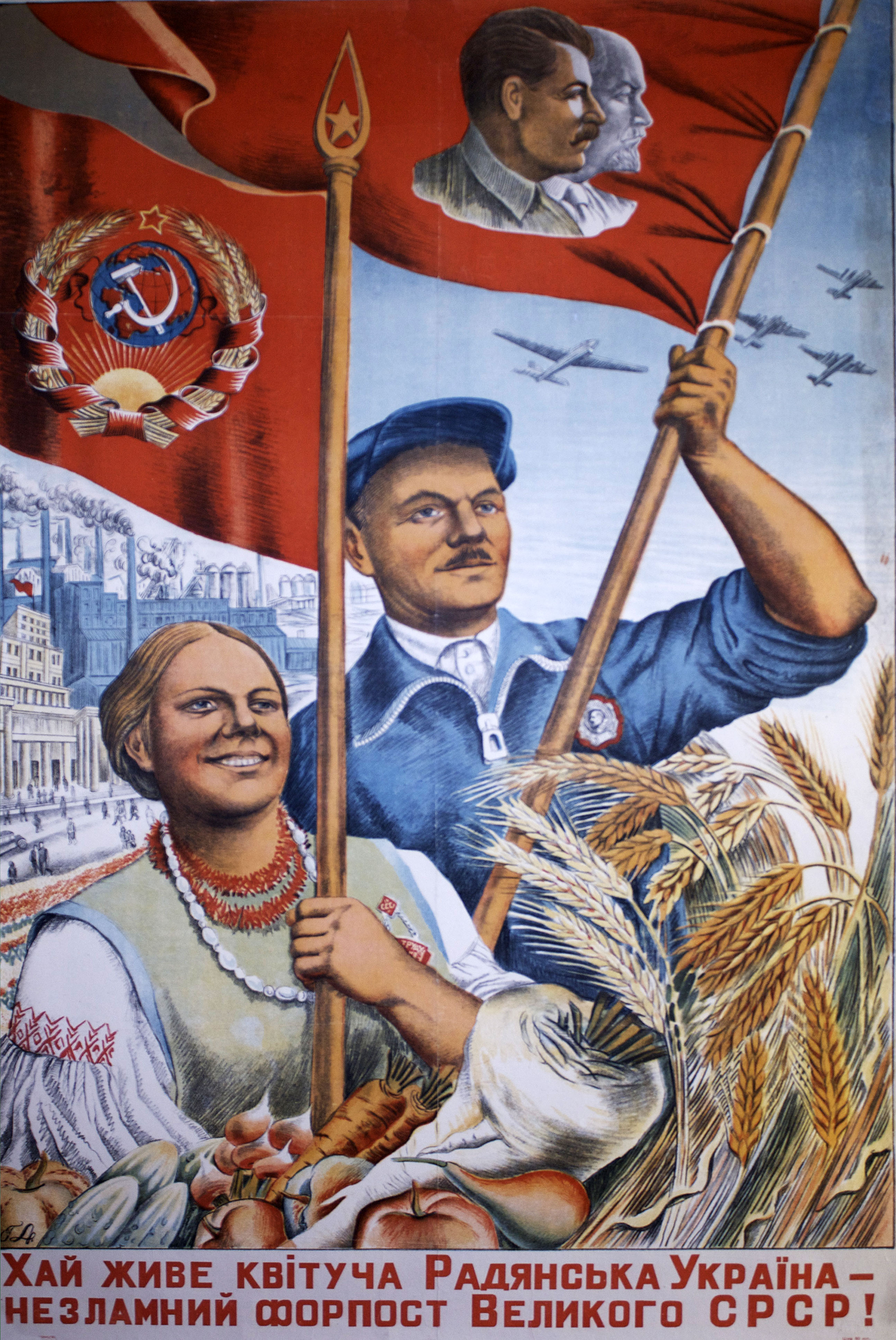 Artist: Dovzhenko, Grigorii Avksentievich — Довженко, Григорий Авксеньевич
Grigory Avksentevich Dovzhenko was a noted painter, monumental artist and muralist in the Ukrainian SSR. In 1928 Dovzhenko graduated from the Odessa Art Institute. Following graduation, he taught at the Kiev Art Institute and later in life, he was an instructor at the Kiev School of Decorative and Applied Arts. Upon commencing his professional career, Dovzhenko moved to Kiev. The majority of Dovzhenko's murals are located in Kiev, Odessa, Dnepropetrovsk and, during the 1950s, he su...
Read More About This Artist
Publisher: Mistetstvo (Art Publishing House), Ukrainian SSR — Мистецтво (Искусство издательство Госкомиздата УССР)
Mistetstvo (Art Publishing House) was founded in Kharkov (Ukrainian SSR) between 1932-'34. It moved to Kiev in 1935. The publisher's chief output comprised of posters, portraits, artistic monographs and sheet music.
Read More About This Publisher