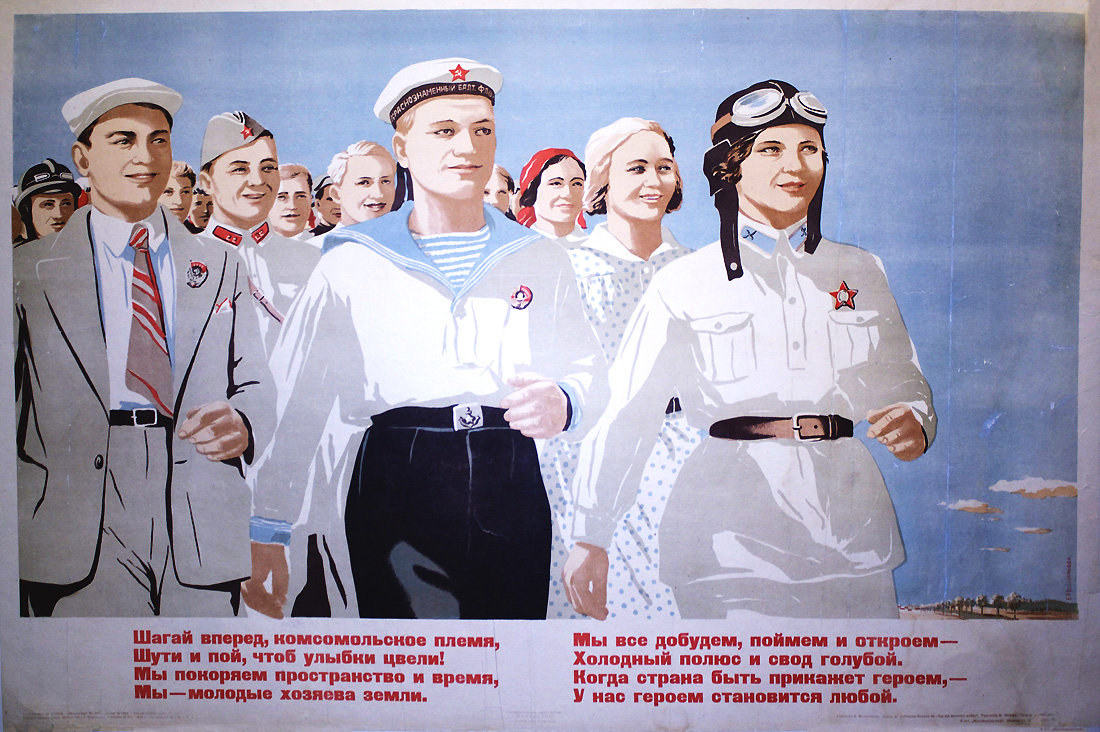 Artist: Mel'nikova, E. — Мельникова, Елена Константиновна
Printer: Mospoligraf (Moscow Polygraphic), Moscow — Мосполиграф, Москва
Mospoligraf was a state-owned printing trust located in Moscow. When the Soviet Union formulated a plan in 1921 to consolidate the nation's largest and best printing operators into state-owned trusts; Mospoligraf was organized in 1922 to carry out consolidation of the Moscow printing industry. With a staff of over two thousand, Mospoligraf was the second-largest printing trust organized in Moscow outside of the Mospechat' trust, and it oversaw a myriad of houses under local printing sections such...
Read More About This Printer
Publisher: Iskusstvo (Art Publishing House), Moscow — Искусство, Москва
Iskusstvo was the Art Publishing House (A.K.A. Visual Arts Publishing) that was created in 1936 from Ogiz-Izogiz (State Art and Literature Publishing House). It disseminated books and journals dealing with graphic design and the fine arts, and it issued numerous posters. Since the Iskusstvo banner was part of the State Printing Works in Leningrad (St. Petersburg) and Moscow, its two main offices were located in those two cities.
Read More About This Publisher