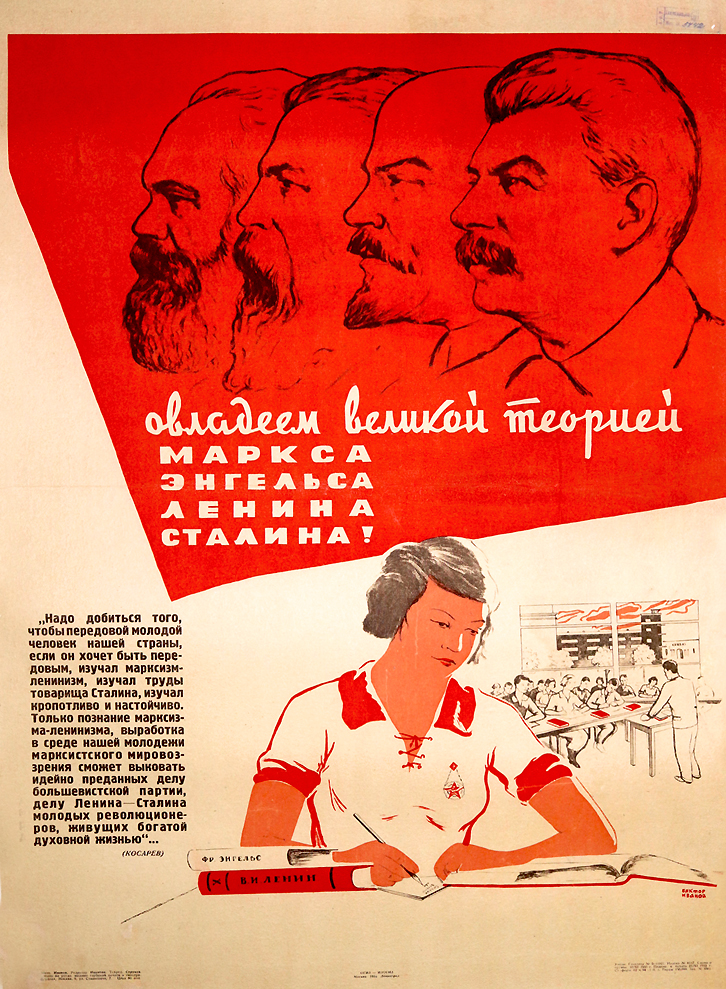 Artist: Ivanov, Viktor Semenovich — Иванов, Виктор Семёнович
Viktor Semenovich Ivanov attended Moscow Secondary Professional Art School from 1926 to 1929. In 1928, he took classes at a studio of Dmitrii Kardovskii the Russian artist, illustrator and stage designer, and from 1929 to 1933, Ivanov continued his education at the Institute of Painting, Sculpture and Architecture that was affiliated with the Russian Academy of Arts of Leningrad. In 1931, Viktor Ivanov began designing for the state publishing house Ogiz-Izogiz where he achieved acclaim as a prolific artist whose concentration ...
Read More About This Artist
Printer: Gudok Typography Workshop, Moscow — Типография Гудок, Москва
Gudok is the Russian word for whistle and this was also the name given to the railway industry newspaper in the Soviet Union. The printer was located in Moscow at 7 Stankevich Street.
Read More About This Printer
Publisher: Ogiz-IzoGiz, Moscow-Leningrad — Огиз-Изогиз, Москва-Ленинград
Ogiz was the Association of the State Book and Magazine Publishers. Its main offices were located in Moscow and in Leningrad. The Sovnarkom of the Russian Socialist Federative Soviet Republic established Ogiz in 1930 to centralize publishing activities under a state monopoly in order to eliminate duplication of printed material, streamline and control publishing production and output, and to create a base for marketing books, training and technical manuals. In 1931, the Central Committee of the USSR ...
Read More About This Publisher