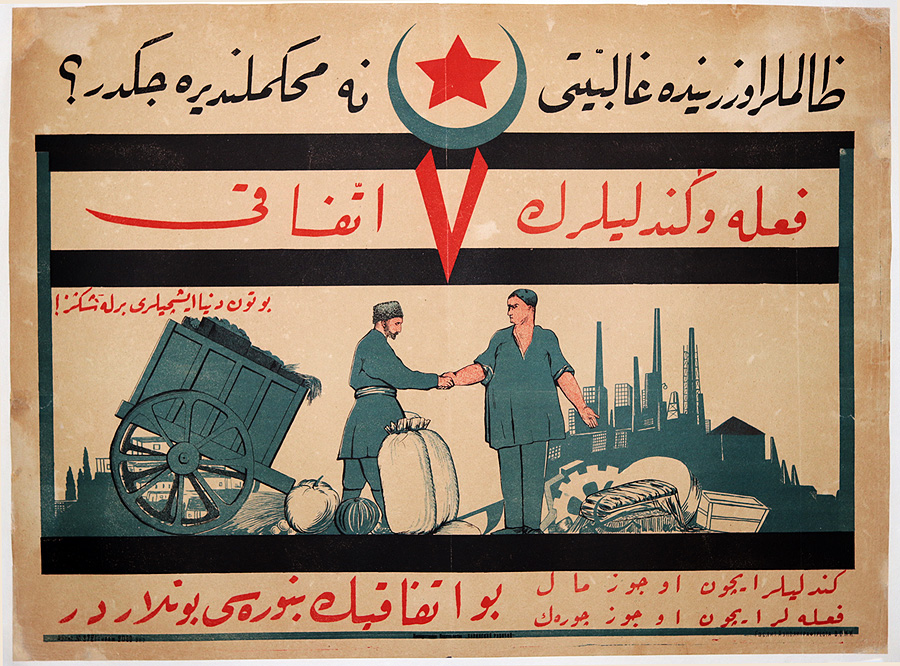 Artist: Artist Unknown — неизвестный художник
The artist's name on the poster is not indicated. By assigning Artist Unknown to a poster it also could mean the artist used a chop mark whereby no signature is seen thus rendering the artist's identity anonymous.
Read More About This Artist
Printer: Azpoligraftrust, Azerbaijan — Азполиграфтрест, Азербайджан
The Azpoligraftrust (Azerbaijan Printing Trust) was formed in 1923 to consolidate the printing industry in Azerbaijan following that territory's incorporation into the USSR as a republic. The headquarters of Azpoligraftrust was located in Baku, the capital of the Azerbaijan Soviet Socialist Republic.
Read More About This Printer