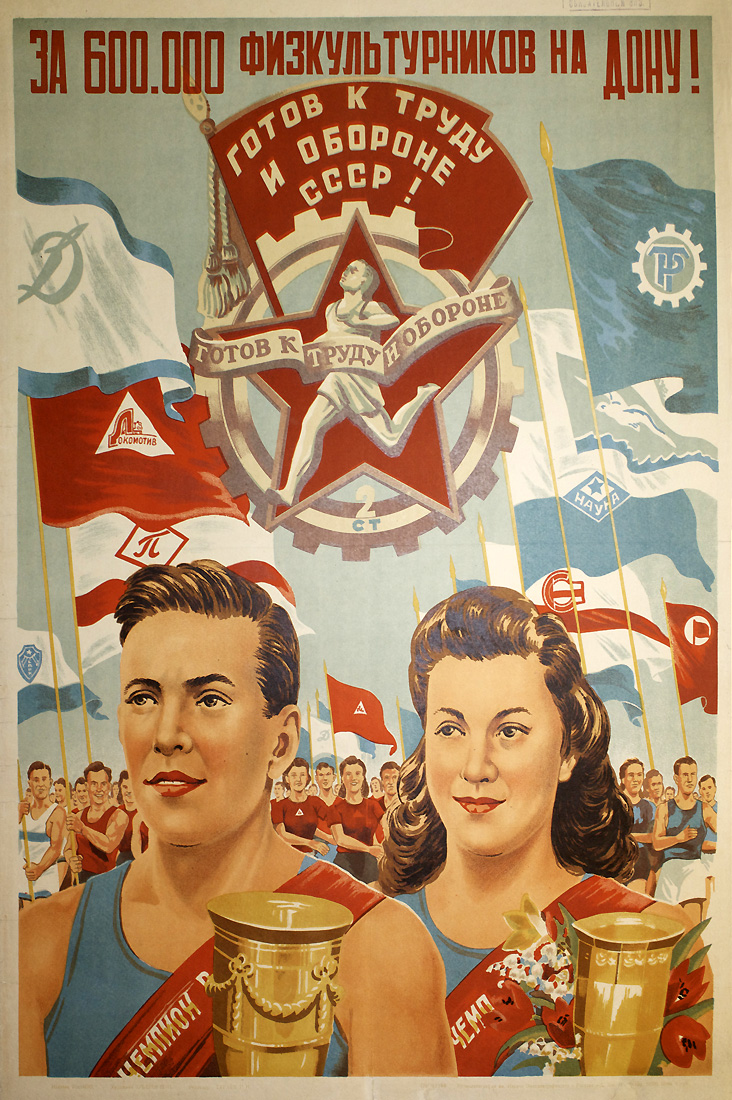 Artist: Zubarev, Pavel Pavlovich — Зубарев, Павел Павлович
Pavel Pavlovich Zubarev studied as an artist in the studios of Novorossiysk (1914-16), a port city on the Black Sea in southern Russia. During his career he participated in Republican and All-Union poster exhibitions held in the USSR.
Read More...
Printer: Chromolithography named for Il'ich, Rostov-On-Don —
This lithographer was named in honor of Vladimir Il'ich Lenin and was under the state-owned trust of Oblpoligrafizdat (Regional Department for the Polygraphic, Publishing and Book Trade Industries). The entity was located in Rostov-On-Don, a city in southern Russia.
Read More...