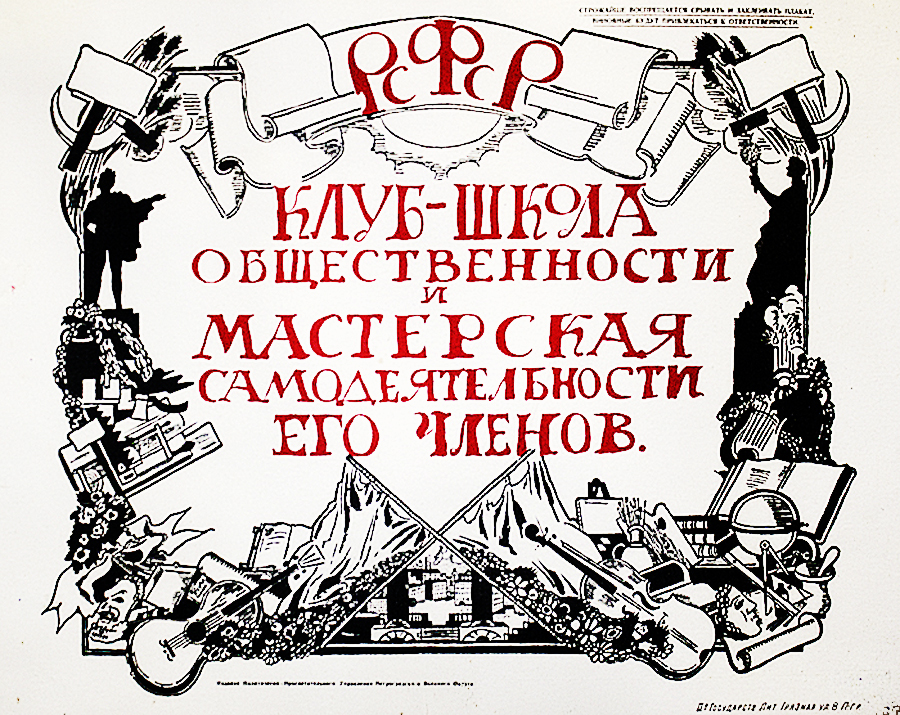 Artist: Broadskii, Ionna — Бродский, Йонна
Ionna Broadskii was an artist based in Kharkov, Ukraine. There is little information available about her life and career.
Read More About This Artist
Printer: 2nd State Lithography Workshop, [Petrograd] — 2-я государственная литография, [Петроград]
The 2nd State Lithography Workshop was located at 8 Griaznaia Street in Petrograd (St. Petersburg). Prior to its nationalization in 1920, the workshop was the St. Petersburg headquarters of Wilhelm Wefers & Company, a German printing firm. In 1930, the printer was managed by the Lenpoligraf (Leningrad Printing) Trust, and in 1931 it was transferred to the Publishing House of the Executive Committee of the Lenoblsoviet (Leningrad regional council) and Lensoviet (Leningrad city council). During the 1950s, Griaznaia Street ...
Read More About This Printer
Publisher: Glavpolitprosvet (Main Department of Political Education of the People's Commissariat of Education, RSFSR) — Главполитпросвет, РСФСР
Glavpolitprosvet (Main Department for Political Education) was created in 1920 and placed under the People's Commissariat of Education (Narkompros). Glavpolitprosvet served as a semi-independent institution that supervised political education. Its chief function was to educate non-Communist Party members and yet its management frequently crossed over into the Party apparatus. Political education was managed via local reading-rooms, lecture halls, social clubs, public libraries ("mass libraries"), movie production and exhibition ("mass cinema"), adult schools, ...
Read More About This Publisher