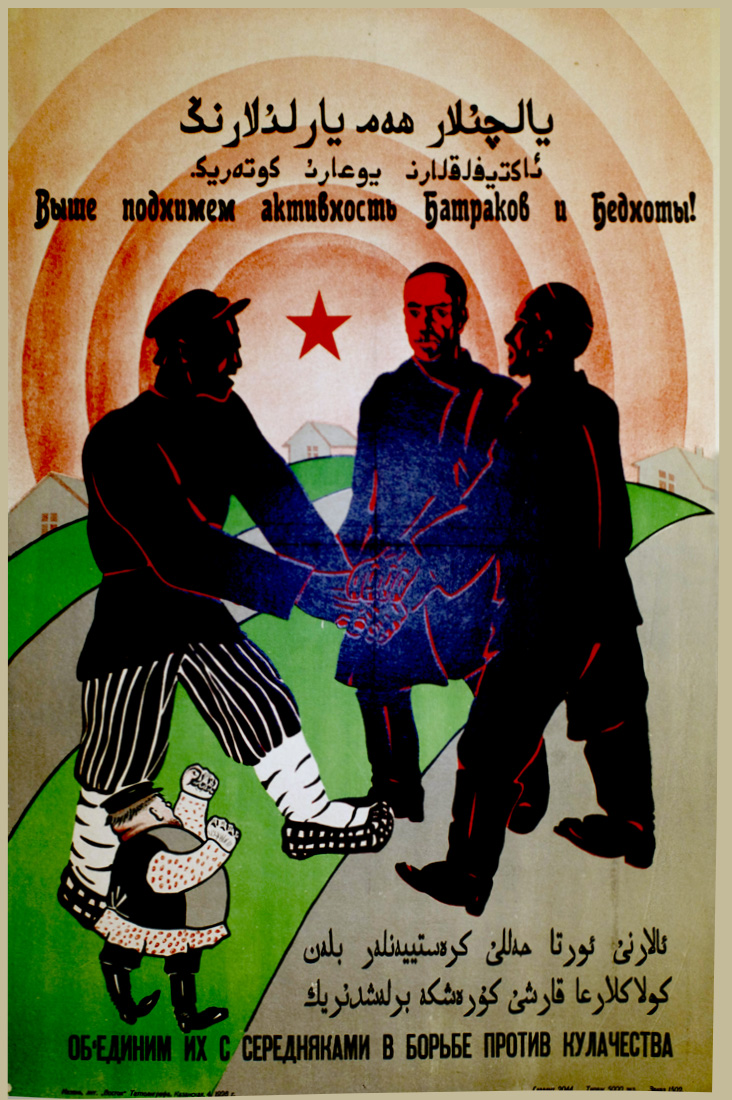 Artist: Artist Unknown — неизвестный художник
The artist's name on the poster is not indicated. By assigning Artist Unknown to a poster it also could mean the artist used a chop mark whereby no signature is seen thus rendering the artist's identity anonymous.
Read More About This Artist
Printer: Tatpoligraf, Kazan — Татполиграф, Казань
Tatpoligraf (Tatar Poligrafic Enterprise) was a printing trust formed in 1927 to consolidate printing houses in the Tatar Autonomous Soviet Socialist Republic that were outside the jurisdiction of Tatgosizdat (Tatar State Publishing House). The headquarters of Tatpoligraf was in Kazan at 4 Miskavskii Street. For example, the Kazan-based printers of Vostok Lithography (at 4 Kazanskaia Street) and Proletarskoe Slovo (Proletarian Word) Lithography were under the management of Tatpoligraf.
Read More About This Printer
Publisher: Publisher not indicated —